BAPL puts affordability at core of its 2022 British apples and pears promotional activities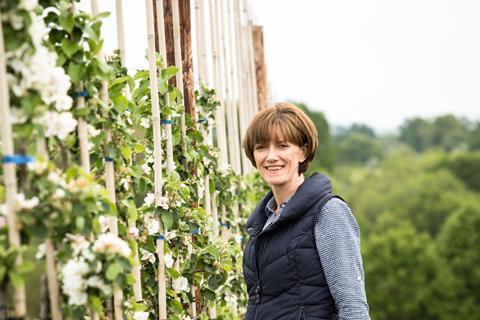 Industry body British Apples & Pears (BAPL) says it will put affordability front and centre of its 2022 promotional campaign in light of the current UK cost-of-living crisis, highlighting apples' value for money and long shelf-life.
Setting out its stall for the forthcoming season, which this year will officially start on 3 October, BAPL said that promotional activities will also focus on heart health and sustainability, while for the third year renowned French chef Raymond Blanc will champion British apples for their taste and flavour.
BAPL announced these details during its annual webinar event last week (12 May), chaired by Radio 4 broadcaster and Countryfile presenter Charlotte Smith, and featuring a panel of British growers, including Ali Capper (executive chair British Apples and Pears); Tom Hulme (A.C. Hulme); James Goldsworthy (Bardsley England); Tony Harding (Worldwide Fruit Ltd) and James Simpson (Adrian Scripps Ltd).
During the webinar, BAPL spoke openly about the unprecedented labour and inflation issues facing the industry and the need for wider support from the supply chain to help growers in the face of these challenges.
The panel stressed the need for growers to be able to make a profit in order to invest in the future of the crop and in sustainable farming to protect the industry and their environment.
Commenting on the forthcoming season, Capper said: "2022 is set to be one of the toughest ever years for growers and the webinar was an important opportunity for us to highlight the issues ahead and speak directly to the industry.
"The country is experiencing a hard time financially and the rate of inflation in costs is one that growers have not seen before in their lifetime. The good news is that we have the opportunity to build on self-sufficiency and increase the sales of dessert apples sold in the UK, so now is the time to work together, supporting growers and committing to the future of British apples."