British Carrot Growers Association says its Demo Day will showcase innovation in UK carrot production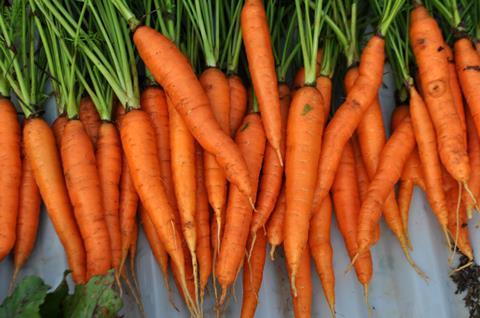 The British Carrot Growers Association (BCGA) is excited to announce its upcoming Demonstration Day in Sherburn, North Yorkshire.
The event, hosted by grower-packer Huntapac, is scheduled for 5 October, building on the momentum generated by the III International Carrot Symposium, which will take place at York Racecourse from 2-4 October.
The Carrot Symposium and BCGA Demo Day promise to be about discovery, education and collaboration, bringing together carrot growers, industry experts, and researchers to explore the latest advancements in carrot cultivation, the BCGA said.
The Demo Day aims to provide a platform for carrot growers of all scales, researchers, suppliers, and agricultural professionals to exchange knowledge, gain insights, and explore innovations in the field of carrot production.
Attendees can expect a comprehensive programme that includes:
Exhibition Stands: Explore a curated selection of exhibition stands showcasing the latest innovations, products, and services dedicated to enhancing carrot cultivation. From cutting-edge technology to sustainable practices, the exhibition stands will have something for everyone.
Carrot Tasting: Immerse yourself in a culinary journey by experiencing an array of carrot varieties in their finest forms. Taste and savour the diverse flavours and textures that carrots have to offer.
Networking and Knowledge Sharing: Connect with fellow carrot growers, industry professionals, and enthusiasts. Share insights, experiences, and ideas that contribute to the growth and development of the carrot cultivation community.
"The BCGA Demo Day offers a unique opportunity to stay updated on the latest trends and advancements in carrot cultivation," the BCGA said. "With a focus on sustainable and efficient practices, attendees will gain valuable insights that can significantly impact their operations. Whether you're a seasoned carrot grower or someone looking to venture into the field, this event promises something for everyone."