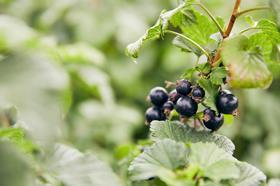 A new annual Blackcurrant Day is being launched this month to help drive awareness of the British season.
The Blackcurrant Foundation is launching the new awareness day on 15 July, and the organisation hopes it will highlight the start of the July-August British season and the role blackcurrants can play in general health.
With the nation's wellbeing such a vital part of the UK's pandemic recovery, the focus is on the many benefits of blackcurrants to health and immunity, particularly in the run up to autumn and winter, explained Jo Hilditch, chair of The Blackcurrant Foundation.
"This last year, like never before, we have all seen the need to focus on our health and wellness,' she added. 'For the longest time, the nutritional properties of blackcurrants have been well-documented and now we want to bring this message to the fore.
'With the help of a robust digital marketing campaign, we are hoping to reach more people by sharing these messages. Blackcurrants are full of vitamin C and great for boosting our immune system. We are hopeful our awareness day will give us the opportunity to educate on this nutritious berry and the work of our British growers."
The awareness day will sit midway through the British blackcurrant harvest, which usually begins in Kent at the beginning of July and finishes in Dundee in early August. Each year 35 British blackcurrant growers produce around 10,000 tonnes of fruit.
The initiative will run as a month-long digital campaign across all major social channels and will include live-from-the-farm interviews with Hilditch along with research and health updates from Dr Derek Stewart from the James Hutton Institute.
Ways to enjoy blackcurrants in people's diets will be encouraged through seasonal recipe shares as well as educational content on the key nutritional benefits of the fruit.