Food charities call for £5m in government funding to improve Healthy Start Scheme uptake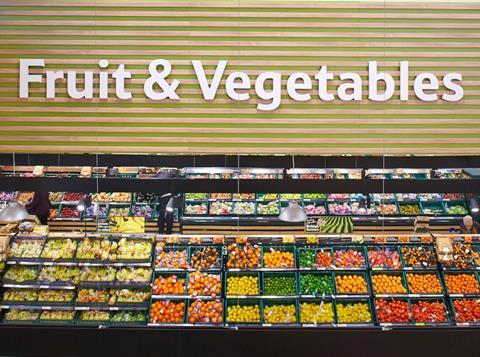 The government has published data showing that nationwide uptake of its Healthy Start Scheme is currently at 64 per cent, falling short of the NHS target of 75 per cent set for March 2023, reports The Food Foundation.
Launched in 2006, the Healthy Start scheme was brought in to improve access to a healthy diet for low-income families.
Eligible families receive £4.25 per week per eligible individual (£8.50 for infants under 1) intended for spending on fresh, frozen or tinned fruit and vegetables, pulses and grains, cow's milk or infant formula, as well as free multivitamins for both pregnant and breastfeeding mothers and infants and children under four-years-old.
However, the 64 per cent scheme uptake indicates a lack of awareness of the initiative and that Healthy Start payments are too low to buy fresh produce, The Food Foundation says.
The government figures come as The Food Foundation data finds that 27 per cent of UK households home to children under the age of four experienced food insecurity in January 2023.
The Food Foundation, Sustain, and organisations working across food security and early years health and nutrition in the UK, are therefore urging the government to commit £5m of funding to increase the value of the Healthy Start payments in line with inflation, and to launch an information campaign so eligible families know how they can claim the free fruit, vegetables and milk they're entitled to.
The Food Foundation is also calling on retailers to promote the Healthy Start Scheme to raise awareness among eligible customers as part of the Kid's Food Guarantee.
Anna Taylor, executive director of The Food Foundation, said: "Debilitating food price rises are making it incredibly challenging for low-income young families to afford a healthy diet. Healthy Start is a highly-targeted scheme that should be helping families most in need, but pitifully low uptake levels mean there are families all over the country who are missing out on this statutory scheme. Much more needs to be done by government to make sure uptake improves – implementing the recommendations set out in the National Food Strategy is a good place to start."
Vera Zakharov, local action coordinator at Sustain, added: "Food prices are at a record high, with some fruit and vegetable lines up to 25 per cent more expensive in the wake of recent shortages. Now more than ever families with young children need the benefits they're entitled to, which is why it's so disappointing that the government has missed its own target of 75 per cent uptake of Healthy Start by March 2023."
The Food Foundation is a charity working to influence food policy and business practice, shaping a sustainable food system which makes healthy diets affordable and accessible for all.