Foodservice wholesaler Brakes sponsors Love British Food and launches promotional campaign supporting UK growers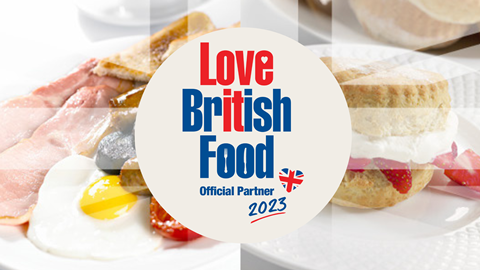 Leading UK foodservice wholesaler Brakes has today (15 March) announced a new programme of activity to support British growers and promote seasonal British food.
The campaign starts this month with the launch of a new section on Brakes' website, which will highlight seasonal food and feature videos promoting recipes made with British ingredients.
Headlining the campaign will be Brakes' sponsorship of Love British Food, which will see the company create resources, including recipe ideas, supplier stories and other merchandising ideas to help customers capitalise on British Food Fortnight in September, the key period in the year celebrating British food.
The company will also host a Great British brunch for stakeholders to attend and discuss collaboration following British Food Fortnight.
Cathy Amos, sector marketing manager at Brakes, who is also a Love British Food Ambassador, said: "We are committed to supporting British food and have been involved with Love British Food for many years. Caterers want to be able to access seasonal British Food, so it's great to be able to support Love British Food, which does a fantastic job in generating awareness of the wonderful array of British produce that's available.
"Our support campaigns will provide caterers with the tools to help make the most of British. One excellent example will be Coronation weekend, which will be the perfect opportunity to celebrate our British heritage with some seasonal treats."