The convenience retailer has committed to supply exclusively homegrown strawberries in time for a very British occasion on 6 May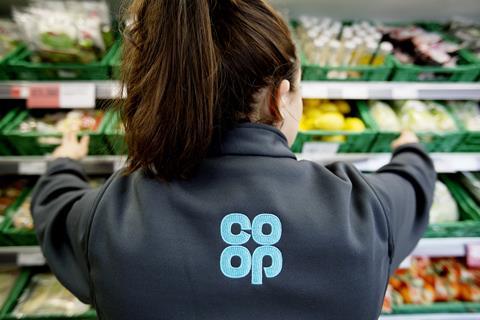 UK convenience chain the Co-op has pledged to bring customers early summertime joy as it becomes the first retailer to announce a nationwide move to 100 per cent British strawberries across its 2,400 stores from May.
The Co-op said it will provide the nation with strawberries grown in Hereford and Kent just in time for the King's coronation, with insider forecasters predicting sales of 500,000 punnets in the week leading up to, and including, the royal bank holiday weekend on 6-8 May.
With many Brits planning to celebrate with street parties, picnics and family celebrations, Co-op is preparing to sell 89 punnets of strawberries a minute - an 25 per cent uplift compared the same time last year.
Mark Cloudy, co-op buyer, said: "We're all looking forward to celebrating with friends and family over the coronation weekend and what better way than with a British classic of strawberries and cream.
"We're devoted to supporting British growers and are thrilled to be offering British strawberries to our customers in time for the coronation. The first British strawberries to hit the shelves reminds the nation that the highly anticipated summer is on its way and what better way to celebrate the occasion."
Co-op is one of the world's largest consumer co-operatives with interests across food, funerals, insurance and legal services. Owned by millions of UK consumers, the Co-op operates over 2,400 food stores, over 800 funeral homes and provides products to over 5,000 other stores, including those run by independent co-operative societies and through its wholesale business, Nisa Retail Limited.
Employing almost 60,000 people, the Co-op has an annual turnover of over £11billion and is a recognised leader for its social goals and community-led programmes.