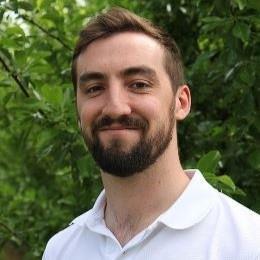 Norton Folgate's Dan Masters was among the winners of this year'sWorshipful Company of Fruiterers Awards,picking up the coveted Under-30 Award.
Presented at last week's National Fruit Show Live, the accolade is awarded to somebody that has made a career and reached management level in the fruit industry before the age of 30.
In 2016, Masters joined Norton Folgate as commercial manager,fully responsible for a number of accounts, including the company's largest account with Sainsbury's, as well as smaller supply relationships with Ocado, Costco and Whole Foods.
He then became the stonefruit and citrus supplier's procurement manager in September 2017, a role he still holds.
Commenting on Masters' win, Master Fruiterer David Simmons said: "Over the last five years, Dan has become one of the top stonefruit specialists in the country, and according to his bosses, now dominates the subject with a confidence that belies his youth."
Chris Newenham, chair of the WCF Awards Council, added:"The Livery was delighted to finally have an opportunity to present a number of its 2020 awards. We are exceptionally grateful to Sarah Calcutt and her team at the National Fruit Show Live for providing the platform from which to do this."
The other awards winners on the day were as follows:
WCF Management Award 2020 – Tom Pearson, Hugh Lowe Farms
This is awarded to an individual who demonstrates progressive and innovative management skills in the UK fruit industry.
Simmons said: "Tom is very highly regarded in the industry, with progressive and innovative management skills including adopting novel techniques for both cherry and soft fruit production."
WCF Fruit Culture Award 2020 – John Atwood, ADAS
The award goes to someone who has made outstanding contributions through communication and technology transfer.
Simmons said: "John has made a huge contribution to securing off-label approvals of crop protection products, undertaking a vast number of herbicide trials, benefitting the industry enormously. His achievements have been hugely influential on the success of our industry."
WCF Special Merit Award 2020: Climate Change – Fresca & Thompson's Innovation Centre
This prize, in partnership with the Journal of Horticultural Science and Biotechnology (JHSB), supports horticultural scientific research and industrial development. The 2020 award is to help address the mitigation of climate change.
Simmons said: "We are delighted to have such a deserving winner. The Fresca & Thompson's Innovation Centre was created to identify and commercialise potential new UK crops as a climate change adaptation and mitigation project and has shown originality and vision."