Innovative projects to receive the latest round in government agri-tech funding include technologies to predict strawberry yield and optimise harvesting schedules
Nineteen innovative projects developing automation and robotic technologies will receive a share of £12.5 million in government funding to boost productivity, food security and sustainable farming practices, Defra farming minister Mark Spencer announced yesterday (28 September).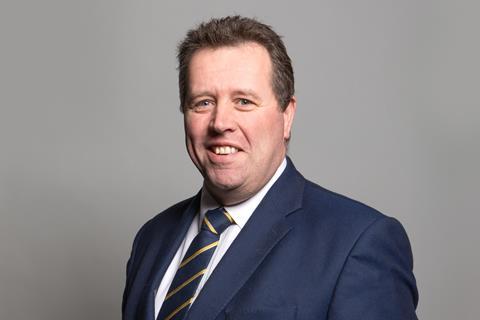 The projects – funded through the latest Farming Futures Automation and Robotics competition which closed in March – include developing a system to accurately predict and enhance quality of strawberry yields, reduce waste and optimise labour and harvesting schedules; a new system to digitally map and monitor vineyards using drones, robots and sensors; and a navigation system for field-based robotic vehicles to improve accuracy and reliability and enable safe navigation in farmyard and field operations.
The funding comes through the Farming Futures Automation and Robotics 2023 competition, which is part of Defra's £270 million Farming Innovation Programme (FIP) and is delivered by Innovate UK.
The FIP has funded 17 competitions since opening in October 2021 which has already seen the development of new approaches to help farms be more sustainable and productive, from new ways to reduce or eliminate pesticide use through to projects to reduce emissions from livestock.
Speaking at the World Agri-Tech Summit in London yesterday, the farming minister said: "Farmers are always forward-looking, and innovation is key to driving a resilient, productive and sustainable agriculture sector that puts food on our tables.
"The government stands firmly behind agri-tech innovation as the cornerstone of modern farming practices. By providing opportunities, funding and a supportive ecosystem within the sector, we aim to empower farmers, drive innovation and create a sustainable and prosperous future for agriculture across the UK."