The latest edition ofFresh Produce Journal, ourBerries Special,is now available for subscribers to read on the new FPJ app.
Download the app to your smartphone or tablet from theApp StoreorGoogle Play,or read the issue on yourdesktop. The app isfree to download, and anyone can access our news feed, with the latest fresh produce stories, video and podcasts.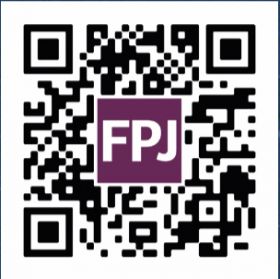 If you're not already a subscriber, you can sign up to FPJ for just £125 a year. This includes 10 print copies of the magazine and digital access for a year.
Marketing magic lifts berries higher
FPJ's Berries Special brings you news of a marketing coup in soft fruit, an in-depth look at the future of gene editing and reaction to the UK-India trade deal.
In this special issue, distributed to Fruit Logistica's international database ahead of World of Fresh Ideas on 26 and 27 May, we shine a light on the British soft fruit sector and look ahead to FPJ's new industry-wide event Festival of Fresh.
Berry Gardens reveals its high-profile new brand ambassador, soft fruit growers in Scotland voice seasonal labour concerns, and Hugh Lowe Farms looks ahead to its first commercial strawberry harvest involving robots.
In an extended feature on gene editing, we hear both sides of the argument on the technique's regulation as governments in the UK and Europe consider a change in legislation.
And there are reports of major varietal development in grapes, as well as reaction to a £1 billion trade agreement between the UK and India, which will create opportunities for some UK suppliers to supply the mega-market for the first time.
Additional coverage includes a report on the first commercially available robotic tractor to be deployed in the UK, a new app to attract UK residents to seasonal labour positions, and extensive coverage of asparagus after a big delay to the start of the season.
Dating back to 1877, leading Norfolk wholesaler McCarthys is our Produce Pioneer, and Ali Capper tells us what makes her tick in this month's Fresh Faces.
In addition, researchers at the James Hutton Institute present eye-opening studies on sustainability and food security as British agriculture adapts to the realities of climate change and the Covid-19 crisis.
We hope you enjoy the read.