UK plant breeder Elsoms launches joint venture with US seed producer Crookham Company to supply European growers with sweetcorn porfolio
Spalding-based seed specialist and plant breeder Elsoms has teamed up with US seed producer Crookham Company to launch a joint-venture business to supply European customers with US and Australian sweetcorn varieties.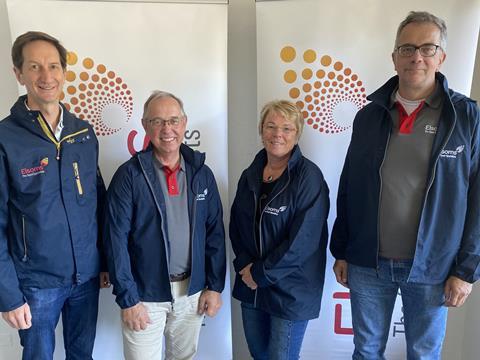 The new business, Elsoms International, is headquartered in Germany and will focus exclusively on supplying sweetcorn varieties produced by Crookham and its Australian subsidiary Snowy River to European growers, Elsoms announced this week (5 September).
The formation of the new business will cement long-standing relationships and reflects ongoing commitment to European customers, the firm said.
"I believe both of the parties involved in establishing the new business would agree this is a venture built on shared values and mutual respect," said Elsoms chairman Roger Keeling.
"Elsoms has a successful track record of working with like-minded companies across Europe and we're looking forward to forging closer business relationships with Crookham and Snowy River. It's exciting to work with other experts in this way and, with such a great sweetcorn portfolio, to deliver for growers and processors in this key European market."
Elsoms has worked in partnership with Crookham Company and Snowy River Seeds for the last five years, supplying their sweetcorn varieties to UK growers, Keeling said.
Commenting on the venture, George Crookham, CEO of Crookham and Snowy River Seeds, said: "We're committed to making this venture a great success. Growers can expect a seamless transition, the same great service they've always had from each company, and, over the medium term, new varieties uniquely tailored to the EU market."
Situated in Treasure Valley, Idaho, US, Crookham Company was founded in 1911 by George L Crookham. The first company to breed and produce hybrid sweet corn on a commercial scale, Crookhams now has one of the world's largest sweetcorn and popcorn seed banks.
Based in Victoria, Australia, Snowy River breeds, produces and markets hybrid sweetcorn seed around the world.