Company aims to "significantly extend its commercial reach worldwide" and says it is open-minded about introducing new crops in future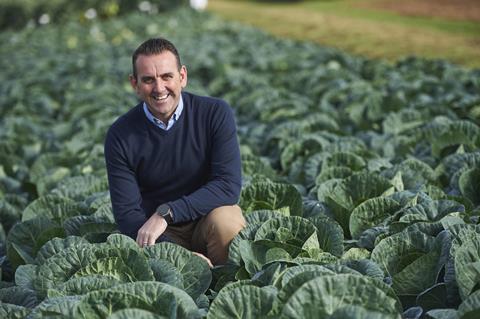 UK plant breeder Elsoms is on the hunt for new distribution partners around the world as it looks to sell more vegetable seed internationally and build new long-term partnerships.
The company already exports to over 30 countries, but the aim is to significantly extend its commercial reach worldwide by building "strong on-the-ground relationships" with distributors in key markets, explained Elsoms' head of vegetable sales Justin Solly.
Longer term, he said the business is "open-minded" about introducing additional crops and "working to develop new areas" with these partners.
"Our export business to date has been successful, but we now feel the time is right to take this more sophisticated business model into new markets and the starting point for this is to find forward-thinking distribution partners that share this vision," he said.
Elsoms explained that an ideal business partner would be one who understands their market and its dynamics, has an established commercial network built around vegetable growers, and aligns with the company's objectives and business values.
"It's not just about selling seed," said Solly. "We want to form mutually rewarding and genuinely long-term partnerships based on understanding, knowledge transfer and a commitment to support customers in the field.
"In return we offer our global partners a unique commercial opportunity through access to our expertise, experience and established vegetable seed portfolio built around a wide range of crops and supported by our state-of-the-art seed processing technology."
Elsoms' head of research and development Dr Richard Tudor added: "We have the resources in house to carry out genetic techniques such as marker-assisted selection. This combined with micropropagation methods and speed-breeding systems, mean we can quickly turn ideas into real opportunities for our partners and growers.
"A good example of this is our breeding of the first ever swede varieties with resistance to Brown Heart – a disease which can result in unmarketable roots and field yield reductions of up to 40 per cent.
"Launched this year, Teviot and Derwent are the first swede varieties to feature such resistance giving growers a new level of performance protection for their crops."