Brand ambassador partnership with gardening influencer and TV presenter Michael Perry is aimed at highlighting Florette's farmer-owned status and sustainable credentials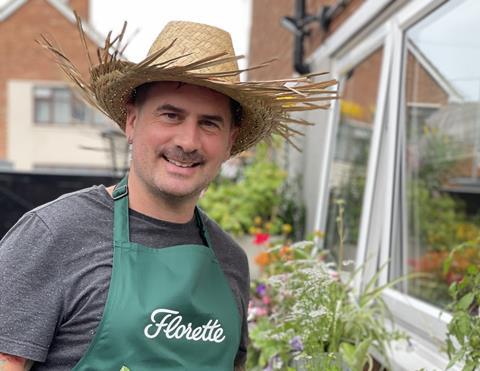 Leading prepared salads brand Florette has announced a partnership with gardening influencer and TV presenter, Michael Perry, better known as Mr Plant Geek.
The collaboration will see Perry come on board as Florette's horticultural expert, producing exclusive content for the brand alongside sponsorship of The Plant Based Podcast, a series produced by Perry and co-host Ellen Mary.
The alliance forms the first part of Florette's campaign which seeks to reposition the brand, highlighting its farmer-owned credentials and passion for sustainably produced, fresh and tasty salads. It is designed to encourage shoppers to trade up to the brand.
Martin Purdy, commercial and marketing director at Florette UK, said: "We know that consumers don't just buy a product, they buy into brands that share their values.
"While we successfully communicate the freshness and convenience of our products, credentials such as Florette's farmer-owned status and sustainable, environmentally conscious farming credentials have not been the focus until now.
"We're delighted to be partnering with Michael who shares our passion for all things plant based – whether that be agriculture and the food we grow, to inspiring recipes that are fresh and delicious.
"With his incredible following across The Plant Based Podcast, television and social media, demand for Florette will only increase as shoppers continue to seek out brands with genuine passion and authentic credentials in their field."
The partnership follows the launch in May of Florette's (Immune Support) Superfood mix (120g RSP £1.80) aimed at the growing number of shoppers looking to lead healthier lifestyles. Each portion is naturally high in folate, vitamins A and K, and a good source of vitamin C.