FPC Fresh Awards 2022 will honour an outstanding leader in the production of fresh fruits, vegetables, cut flowers or plants in the UK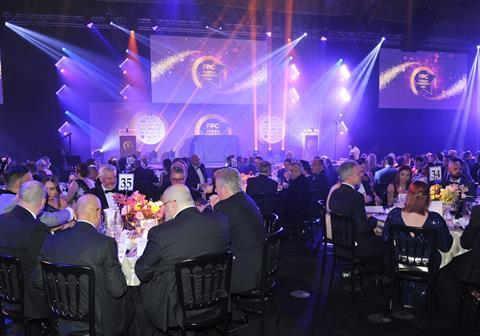 UK fresh produce trade association The Fresh Produce Consortium (FPC) has launched a UK Grower Of The Year award, sponsored by ASDA (IPL), for the 2022 edition of its FPC Fresh Awards.
The new award acknowledges the vital role played by the UK's finest growers of fresh produce, cut flowers and plants, and has been created at the request of FPC members.
The UK Grower Of The Year award will showcase those producers who have demonstrated excellence in adapting to labour, market, and environmental challenges, the FPC said.
"Nominees will possess an essential blend of flexibility, collaboration, and innovation to maximise their productivity and profits. They must provide clear evidence of excellent staff management and outstanding leadership," it explained.
UK growers can nominate themselves or a peer here.
Nigel Jenney, CEO of FPC, said: "UK growers of fresh produce, cut flowers and plants are among the very best in the world. They stand out for their unrelenting resilience, forward-thinking innovation, exceptional best practices and superior product quality. The launch of a UK Grower Of The Year award celebrates and reinforces the importance of our Great British growers. Make sure you enter before 2 June 2022 to be recognised as an outstanding leader in your field. Both finalists and the winner will be placed centre stage."
UK growers can enter into multiple awards categories at FPC Fresh Awards 2022.
There are 16 awards in total, which span Individuals, the Supply Chain, Retail Excellence and Business Excellence. The closing date for entries is 2 June 2022.
The winners will be announced at a glittering black-tie ceremony on 8 July 2022 at The JW Marriott Grosvenor House in London.
Winners gain unparalleled industry recognition, plus the use of the distinctive FPC Fresh Award-Winning logo on their marketing collateral to reinforce their point of difference, the FPC said.
All of the awards are proudly sponsored by FPC members; including: IFCO, Total Produce, Freeths, Westfalia UK, Aptean, PML, IPP, ICL UK, New Spitalfields Market and ASDA (IPL).