Greenyard Frozen joins Veg Power's Simply Veg campaign to encourage UK families to eat more greens
Veg Power, the not-for-profit alliance to increase the UK's vegetable consumption, today (30 October) announced that Greenyard Frozen UK has become its latest partner organisation to support its Simply Veg campaign.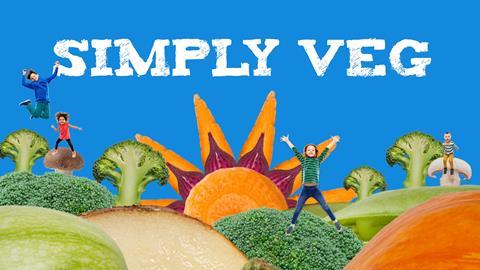 Greenyard Frozen UK's donation has enabled the creation of new content, including videos with members of Simply Veg's expert panel, and a competition for families to win a freezer unit, Veg Power said.
Simply Veg is the first campaign to bring together an alliance of the top nutritionists and chefs with psychologists and children's entertainers to combine their skills to improve UK families' diets.
The campaign offers a holistic approach that moves beyond traditional public health nutrition education to helping parents with the real challenges they face every day including veg acceptance, reducing waste and its impact on families' budgets, whilst making it fun for kids.
Commenting on Greenyard Frozen UK's involvement in Simply Veg, Dan Parker, chief executive, Veg Power, said: "We are thrilled that Greenyard Frozen UK has supported us to increase the range of brilliant and engaging content for Simply Veg.
"With its donation, we have created a video and series of tips with Hugh Fearnley-Whittingstall and the nutritionist Charlotte Radcliffe to show parents how versatile and simple cooking with frozen veg can be. We have great ambition with our Simply Veg campaign and are keen to work with other partners, do get in touch if you'd like to be involved."
Tom Stops, commercial director, Greenyard Frozen UK, added: "We are delighted to support Veg Power's Simply Veg campaign and help more families get more veg into their diets. Frozen vegetables are a convenient, tasty and affordable way to get a variety of nutrients, and we hope that our donation will help to make it even easier for parents to cook healthy meals for their families."