Compliance consultant Jim Jefcoate makes the case for a more holistic and less burdensome approach to fresh produce certification based on 'quality culture'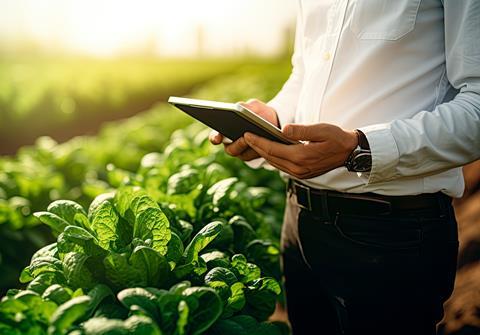 In two recent FPJ articles – one on why the UK is no longer the destination of choice for European fruit and vegetables, and another on how we can make the UK a lower-maintenance destination for produce – I suggested that the current system of Global Food Safety Initiative (GFSI) certification is not providing value for money for the produce industry. The logic centres on a 'one size fits all' standard that doesn't acknowledge the short supply chains and the sector's close connection to growers.
I also suggested that AI could play a bigger role in improving the process, but stopped short of outlining a more holistic approach that would reduce complexity for suppliers while at the same time improving brand protection for customers (retailers or branded manufacturers).
Having explored options with several colleagues in the industry, a concept has emerged that could provide a higher-value alternative. We have called it, simply, 'Fresh Produce Quality Culture' (FPQC).
Typically, quality culture is dictated by company leaders – the 'tone from the top'. Distilled down to its basics, this is an obsession with getting jobs right first time around – whether it's packing products, inspecting raw materials, loading lorries, or sending invoices to customers.
Issues with traditional quality management arise, in my experience, when one part of a business is prioritised disproportionately over other areas – for example, if procurement overrules QA or the accounts department strangles operations with cost controls. These ongoing melodramas will rarely be picked up by certification bodies, yet they have a profound impact on the level of service to a customer, which in turn impacts the brand reputation of a produce offer.
I remember working in the supply base in the 1990s. At times when quality was variable, it was not the customer with the highest price or largest programme that received the best quality; it was the customer with the most rigorous approach to troubleshooting. That customer changed our behaviour to the benefit of their brand recognition.
In an industry where variable quality is an occupational hazard, I believe that this change of behaviour would arise from a system that understands and implements FPQC rather than just relying on scheduled audits.
How can an auditor or retailer assess how embedded an FPQC is in its supply chain? Well, it can use statistical analysis of data (to which it already has access) as part of a programme of assessment. This includes customer complaints, manufacturing yield, store waste, depot rejections, or the results of blind taste panels.
However, this data is only the starting point for an assessment of a supplier's FPQC. If underperforming products revealed by these metrics are taken and form the basis of a root cause analysis, the traceback through the packing process, stockholding and the raw material arrival will give a more complete picture of a supplier's FPQC and how seriously they understand the brand reputation of their customer.
The beauty of this approach is that if all suppliers are "doing a great job", they can be left alone to continue. Greater scrutiny is only necessary of those suppliers whose frailties are threatening the customer's brand reputation.
But how do we advance this position? Without a coherent framework, this is just a concept conjoined with a random collection of metrics. We are proposing, not just discussing, adapting the BRCGS lead on establishing a food safety culture, because in my view it does not go far enough. We need to reimagine a quality-led culture that holistically delivers a step change for produce.
This is where a system trialled by the Food Standards Agency and its Food safety culture diagnostic toolkit for inspectors comes in. In my view, this approach provides an intuitive framework for assessing and scoring suppliers. As AI has now sufficiently matured since this tool was trialled, by overlaying the data outlined earlier, it enhances a largely subjective tool by adding an objective element.
From the viewpoint of the customer, I am confident that such an approach would feasibly enhance brand credentials by improving the availability of high-quality products. For the suppliers, it would reduce their cost of compliance. And for businesses that have spent time and resource embedding an FPQC, it will highlight a point of difference from those suppliers with a traditional outlook.
Initially, I suggest setting up a working group, facilitated by the Fresh Produce Consortium (FPC), to capture concerns and future opportunities. The ultimate aim, of course, is to have a workshop and pilot to evolve the FPQC into a workable industry model.
Jim Jefcoate is an expert in simplifying the complexity of compliance and sustainability in fresh food supply chains. He is a director in three businesses: supply chain specialist Hurdletree Associates, environmental start-up Selvador, and quality and food safety consultancy Food Experts Solutions. In addition, he recently became an independent director at Saudi Arabia's NEOM Food Company.