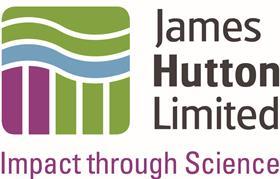 James Hutton Limited (JHL) is searching for a soft fruit breeder and trials manager to lead its breeding programmes for blackcurrants (fresh and processed) and redcurrants, with the goal of developing commercially viable varieties.
The successful applicant, who will be paid £38,442 a year for the permanent, full-time position, will also manage other soft fruit trials, both in the field and for protected cropping.
They will have line management responsibility for some field staff and casual labour, as well as liaising with the James Hutton Institute's soft fruit genetics team and developing contemporary genetic tools for breeding.
The employee will also be expected to promote the work of JHL internally, externally and internationally through scientific and commercial collaborations and industry events.
Other important responsibilities will include writing proposals, securing funding for breeding and crop trials, and supporting the promotion of JHL's soft fruit portfolio to help increase royalty income.
The job also involves representing JHL in major international professional bodies and developing a network of relevant commercial and academic contacts.
JHL is a commercial subsidiary of research instate the James Hutton Institute, providing research, consultancy and laboratory services for the agrifood, oil and gas, environmental, water and related sectors.
Its profits are reinvested in the James Hutton Institute to fund its research programmes.
For a full job spec visit theJames Hutton recruitment website.