Festival of Fresh audience hears how retailers should focus on staple ranges as shoppers reduce fresh produce varietal repertoire as cost-of-living crisis continues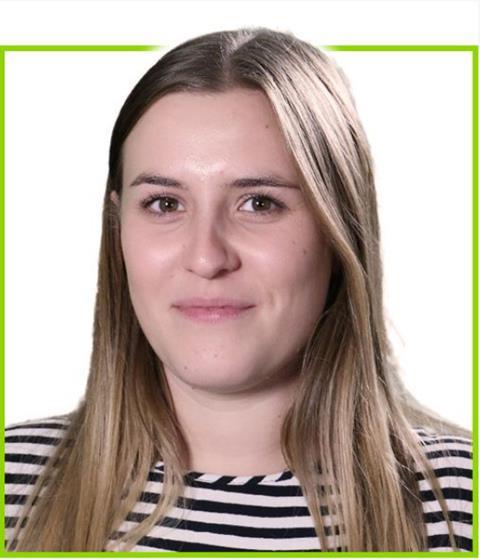 Ensuring core fresh produce lines are well stocked at retail is crucial to finding produce sales growth in a difficult economic climate, according to Kantar consumer insight director Beatrice Lugli.
Speaking at Festival of Fresh 2023, Lugli explained that having staples readily available in stores is vital to driving produce sales as consumers change the way they shop to mitigate the financial impact of grocery inflation and high energy bills.
Kantar May 2023 figures show that UK shoppers are buying fewer produce items (-3 per cent) and less variety (31 different wholehead produce items per household per year, down from 32.5) compared to 2019, she said.
"Aligning categories with consumer needs is best thing to do in this climate," she told a packed Festival of Fresh audience gathered at Alconbury Weald in Cambridgeshire. "Consumers are looking for simplicity. They are sticking to what they know, so focus on core lines and staple ranges. Make sure they are well stocked and prioritised, as this may be the difference between produce being in the basket or not at all."
Lugli added that Kantar data shows consumer cooking habits are changing too, with Brits using the oven and hob less, and microwave and air-frying more. She said fresh produce suppliers and retailers should make sure they are aligning with this trend in terms of offering the pack sizes and produce formats suited to these cooking methods.
"Aligning your categories to current consumption habits will help you win at meal times," she said, adding that the current difficult economic times have also resulted in an increase in day-time snacking, and created a need for escapism – meaning treat levels are up post-pandemic.
"Consumers still want to treat themselves. That means different things to different people. It might mean more premium indulgent meals instead of going out," Lugli said.
Across fresh produce, higher-end premium and branded products are still in growth (up 2.5 per cent in the 12 weeks to May 2023), and premium fruit in particular has grown by a whopping 6.4 per cent, she revealed.
"These figures support the idea that premium has a role to play – even in times like these," she said.
The older, retired demographic is most receptive to premium since they are most likely in a more financially comfortable situation and therefore most likely to trade up, said Lugli.
"It's a tough climate at moment: 25 per cent of the British population is struggling financially and grocery prices are at the forefront of their financial concerns. Fresh produce is no exception with volume dropping at an unprecedented rate.
"Shopper behaviour has shifted in response, and new priorities mean a change in behaviour both at home and at fixture. Expect this behaviour to outlast the economic conditions that created it," she continued.
"But it isn't all doom and gloom. Winning in times like these will be all about aligning to current consumer needs," Lugli advised. "Focus on core lines, simple meals and daytime snacking. But don't forget about premium. Shoppers still need to treat themselves."