Bedfordshire fresh-prep firm goes bust less than a year after its acquisition by Hull potato business Tuber Group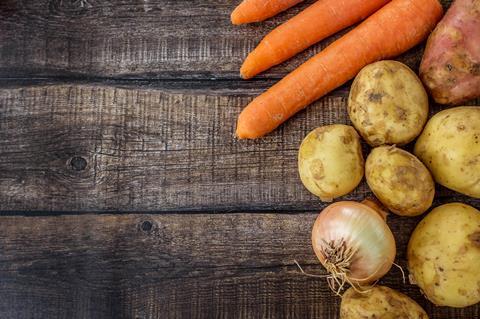 Fresh produce processing firm MyFresh has gone into administration less than one year after its purchase by potato firm Tuber Group from the William Jackson Food Group.
Conrad Alan Beighton and Dane O'Hara of Leonard Curtis Business Rescue and Recovery, London, are acting as administrators for MyFresh, which was declared insolvent on 20 April 2023.
At the time of writing, FPJ was unable to reach MyFresh owner the Tuber Group, and Beighton and O'Hara were unable to comment.
Based in Bedfordshire, MyFresh processed and supplied freshly prepared vegetables to the B2B and foodservice sector and employed around 150 staff at its vegetable processing facility in Chicksands, Bedfordshire.

Its range included peeled and chopped potatoes, onions, carrots and sweet potatoes, plus pureed products.
Founded in 2014 following a merger between two William Jackson Food Group businesses, Parripak and Hazeldene, MyFresh remained part of the William Jackson Food Group until its acquisition by Tuber Group managing director Steve Humphrey in September 2022.
Reach Commercial Finance secured three different funding solutions worth £4.8 million for the Tuber Group to help ensure the MyFresh purchase completed last September, Fruitnet reported at the time.
According to Food Manufacture, Humphrey intended to invest heavily in the MyFresh site upon acquisition. The publication reported plans to install cooking and freezing capabilities alongside a high-care operation in order to supply freshly prepared, cooked and frozen, and ready-to-eat vegetables, along with pureed products, to B2B, foodservice and retail clients.
In a statement issued at the time of purchasing MyFresh, Humphrey said: "By building on MyFresh's many years of knowledge and expertise of the fresh prep sector, we will drive it into new areas, such as ready-to-eat products and direct to retail."
James Watson, CEO of William Jackson Food Group, commented on the sale of MyFresh last year: "This sale represents a great opportunity for MyFresh to join a like-minded business with expertise in fresh produce and plans to invest and expand into new markets."
Located in Hessle, Tuber Produce was founded in 2017 by Steven Humphrey to supply potatoes to food processors and packers in the UK. It procures fresh and frozen produce for food processors and foodservice businesses worldwide. In November 2021, Tuber Group acquired plant-based convenience foods manufacturer Saxon Foods in Scunthorpe.