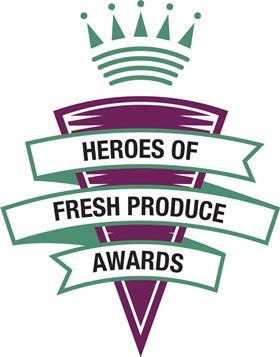 Fresh Produce Journal is calling on the UK's fruit and vegetable industry to enter its new awards format for the chance to be crowned a Hero of Fresh Produce.
Entries are now openfor the inaugural Heroes of Fresh Produce awards, which celebrate the outstanding efforts made in the UK sector to overcome the challenges posed by the Covid-19 crisis.
Nominated by the industry and judged by FPJ's team of journalists, the prizes recognise 10 companies or individuals for their efforts to make a positive difference during the pandemic.
Heroic contributions across the supply chain may vary frompulling out all the stops to continue putting fruit and vegetables on the nation's tables, to switching to a new business model, to donating food to those that need it most, through collaborations with charities and food distribution organisations.
The winners will be sent their trophies ahead of the event, and the results will be announced during FPJ Live, which this year takes place as a free online event on 6 October 2020. You can register for the conferencehere.
If you work in the commercialUK fruit and vegetable industry, you are eligible to enter ­–you do not need to be an FPJ subscriber – and you are allowed to nominate your own company or an individual or division within it.
To enter the awards, simply fill out theonline formon the FPJ Live website, completing a separate form for each entry if you are making multiple nominations.
As well as the pride that comes with being crowned for their heroic contribution, winners will receive a trophy and a profile in FPJ, to appear in the months following the awards.
Entries should be a maximum of 250 words and should focus on efforts made to make a positive difference during the coronavirus pandemic.
A great entry details the excellent work done by the company, company division or individual; what the objectives were; what they did to succeed and overcome obstacles; and what the outcomes were.
Entries are open now and close on 28 August.