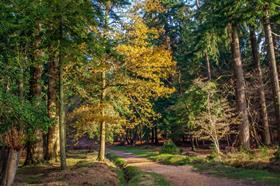 The NFU and CLA have called for government incentivisation to help achieve Boris Johnson's 10-point environment plan, which is designed to put the UK on course for net-zero emissions by 2050.
The PM's plan includes several pledges that will affect, and present opportunities for, the agriculture sector.
These include a promise to plant 30,000 hectares of trees a year by 2025 and rewild 30,000 football pitches' worth of countryside; a previously announced pledge to quadruple offshore wind power to 40GW by 2030; a £200m investment in carbon capture initiatives; a collaboration with industry to generate 5GW oflow-carbon hydrogen production capacity by 2030; and the development "cutting-edge" technologies to help reach the new energy ambitions.
Commenting on the announcement, NFU president Minette Batters said:"The NFU believes a comprehensive approach is needed to realise our net zero ambition. Plans for agriculture include boosting productivity to bring down food production emissions, as well as on-farm carbon storage in hedges, trees and soils, and deploying more renewable energy.
"We will examine the detail of the Prime Minister's 10-point green recovery plan and look forward to working with government to achieve our net zero goal by 2040."
Focusing on the tree-planning plans, she added: "While planting trees to store carbon will play an important part in agriculture's commitment to reach net zero by 2040, farmers must decide voluntarily to engage in tree planting and be rewarded fairly for the long-term commitment they're signing up to, and the public goods delivered. The government should also financially incentivise farmers for good management of existing woodland."
President of the Country Land & Business Association, Mark Bridgeman, said: "Landowners want to plant more trees, but if the UK target is to be met of 30,000 hectares per year, woodland creation, particularly in England and Wales, needs to be made easier and more attractive than the current land uses. Better advice and much-needed grants would help achieve this."
When it comes to innovation and finance, Bridgeman emphasised that farmers and landowners have a crucial role to play in restoring our natural environment, and that this can be done through environmental land management (ELM) and Biodiversity Net Gain, anapproach which aims to leave the natural environment in a measurably better state than before.
"Green finance must support increased private investment in the management of the nation's natural capital and the full range of economic benefits this provides," he said.
"Innovation could cover agritech investment in more sustainable farming as well as nature-based solutions to issues such as climate change, flooding and water quality."
More details on the government's 10-point plan can be readhere.