NFU, British Growers Association and IGD welcome the government's National Food Strategy, while organic sector and Food Foundation respond less favourably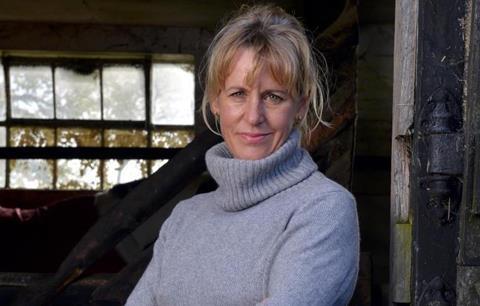 NFU President Minette Batters has welcomed the government's National Food Strategy, describing its publication yesterday (13 June) as "a clear milestone" since it demonstrates that Westminster has finally recognised the importance of domestic food production.
In a statement following the release of the government's long-awaited plan to transform the UK food system, Batters added that the NFU now needed to see this strategy "develop into clear delivery and investment" to capitalise on the benefits UK food and farming delivers for the country.
British Growers Association CEO Jack Ward echoed NFU sentiment, telling FPJ: "At long last the government has recognised the significance of horticulture and what it has to offer the country," he said.
He added it was also good that the government had identified several UK vegetables where domestic market share could be increased, and acknowledged that its farming innovation fund could be used to support the horticulture sector.
Ward said the BGA was also pleased to read in the strategy that the government confirmed an extra 10,000 seasonal workers for this year and recognised the need for more agricultural labour going forward.
But Ward added that there was some frustration within the BGA that things hadn't moved forward much in the 11 months since the publication of Henry Dimbleby's original proposals for a national food strategy following his extensive review of England's food system.
"It seems to have taken 11 months for the government to agree that it's a good idea to have a food strategy. The government's white paper is encouraging, but we are moving quite slowly in an area that's not very contentious," Ward said.
Meanwhile, organic body the Soil Association reacted less favourably to the government's food strategy, describing it as "thin gruel, falling far short", since it did not include some of Dimbleby's key proposals, such as a salt and sugar levy, free fruit and veg to children suffering food poverty, and an expansion of free school meals.
Nevertheless, the association's head of food policy Rob Percival acknowledged that the white paper did offer "fragments" of hope, in particular the ambition that half of public sector expenditure should be spent on food produced locally or to higher environmental standards, like organic.
The Food Foundation, on the other hand, slammed the strategy, describing it as "disappointing", a "pale imitation" of Dimbleby's original proposals, and "in reality, toothless" since it doesn't include regulatory mechanisms to ensure its food strategy can be delivered.
"Without primary legislation to introduce long-term targets and accountability mechanisms for shifting the food system, we do not believe that today's strategy is up to the challenge of delivering the consistency of progress that is needed over the long-term," the charity said.
Following the publication of the food strategy yesterday, grocery charity IGD announced its support for the government's ambition to create a more transparent food system and the need for more consistent data.
Susan Barratt, CEO of IGD, said: "We are supportive of the intention to work with the food industry to develop a reliable set of metrics and methodologies for data collection. It will be important to ensure that in doing so, data collection is simple and consistent, but importantly, adds value."
A key policy set out in yesterday's strategy is The Food Data Transparency Partnership which, in addition to working with industry to develop at set of corporate metrics across health, sustainability and animal welfare, will provide consumers with the information they need to make more sustainable, ethical, and healthier food choices, she explained. This will include developing a mandatory methodology that must be used by those who want to produce eco labels or make claims about the sustainability of their products.
"We welcome the aim to develop a mandatory methodology that must be used by those who want to produce eco labels. This will build on the work IGD is leading with Defra, the wider industry and WRAP in developing a uniform approach to environmental labelling for the UK food sector," Barratt said.
"In addition, IGD welcomes the confirmation that government will undertake a programme of randomised control trials to develop a suite of evidence based and value for money interventions to encourage and enable healthier and more sustainable diets, with the findings informing future government policy. This is an exciting research area with significant support from industry – IGD is currently working with 20 leading organisations across industry and the University of Leeds to collaboratively test behaviour change levers in real-life settings and identify the most effective ways to drive positive and tangible change.
"We look forward to sharing the results of our real-life trials, using the findings to work with government to build the evidence base. The trials take us on the journey of realising our longer-term ambition, to establish what levers truly inspire sustained behaviour change and help our industry to adopt best practice and create wide-reaching social impact.
"We know from our conversations with businesses across our industry that there is a real desire to find a clear way forward and to help deliver a long-term positive change to Britain's food system. IGD stands ready to play our part using our unique ability to bring stakeholders together from across the whole food and grocery industry."