The New Zealand kiwifruit marketer has welcomed the 31 May start of the UK-NZ FTA with promises of increased exports to Britain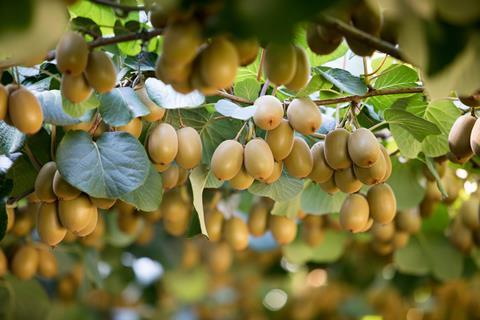 New Zealand kiwifruit supplier Zespri says it looks forward to growing its exports of world-class kiwifruit to the UK once the UK-NZ free trade agreement comes into force on 31 May.
Zespri head of global public affairs, Michael Fox, today (5 May) said he welcomed the bi-lateral trade agreement, which he described as a show of leadership from both governments, and a huge boost for businesses and the communities they support. "A big thank you to all those who have helped make it happen," he said on LinkedIn.
Fox's message came as British Prime Minister Rishi Sunak met for talks with his Australian and New Zealand counterparts in Downing Street today.
Both the UK-Australia and UK-New Zealand free trade deals are set to come into force on 31 May.
In a statement, the UK government said that both trade deals will drive economic growth and innovation across the UK, Australia and New Zealand through the removal of tariffs on all UK goods exports, open unprecedented access for services, cutting of red tape for digital trade, and by making it easier for UK professionals to live and work in Australia and New Zealand.
"Expected to increase bilateral trade with Australia by 53 per cent and with New Zealand by 59 per cent in the long term, the two game-changing free trade agreements are anticipated to go live across all three countries from midnight on 31 May," Westminster said.
Sunak's meeting with Australian Prime Minister Anthony Albanese and the Prime Minister of New Zealand Chris Hipkins comes just weeks after the UK concluded negotiations to join the Comprehensive and Progressive Trans-Pacific Partnership (CPTPP), a free trade area worth £9 trillion.