First arrivals are due to land in the UK around 10 June according to Agrupación de Cooperativas Valle Del Jerte
European Picota cherry producers are forecasting a high-quality crop with good volumes for the upcoming season.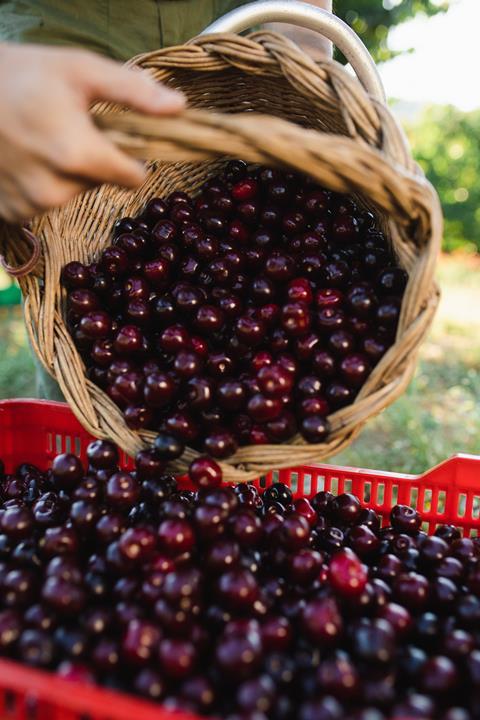 Despite a warm winter followed by a cold spring delaying the season slightly, growers have reported abundant fruit on trees, with excellent quality, full flavour and crunchy texture.
The first European Picota cherries are expected to arrive in the UK around 10 June, according to the growers' association Agrupación de Cooperativas Valle Del Jerte. The season is expected to last until the beginning of August.
"Flowering started in early April this year, and although it has already finished, you can still see cherry blossom in the highest areas of the valley at an altitude of 1,200 metres," said the group's export manager Miguel Ángel Durán. "That is one of the wonders of the Jerte Valley."
The UK is a leading market for European Picota cherries, and this year's growers are planning to promote the flavour and key points of difference of their fruit to consumers and the trade.
That will include highlighting the traditional cultivation methods, care for the environment, and farming in harmony with the beautiful natural surroundings of the Jerte Valley.
The campaign comes at a time when growers are facing a number of production challenges. While the family culture of producers in the Jerte Valley means growers are not suffering with labour shortages in the same way as their counterparts across Europe, they are nevertheless grappling with the same issues of rising costs of fertiliser, packaging and logistics.
"Despite this, we believe that Picotas will continue to be one of the most attractive products on the market because they go directly from the grower to the supermarkets," said Durán.
"While we do acknowledge that inflation will affect consumption in the fruit category, cherries will continue to be one of the most in-demand products because they will still be extremely competitively priced."