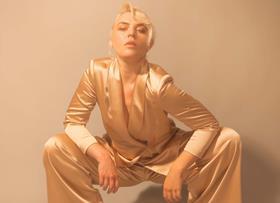 Pink Lady has announced it will sponsor a gig in a library by experimental pop singer Self Esteem as part of its 'Feel the Wow' lifestyle campaign.
The concert at Liverpool Central Library on 26 October is being organised in collaboration with Get it Loud in Libraries and will be the first musical event of the new campaign.
It will also be the first time Get it Loud in Libraries, an organisation that brings emerging and established artists to libraries across the UK, has teamed up with a brand partner.
Feel the Wow, which features various marketing activities related to music and reading, was launched following research by Pink Lady to find out more about its consumers and what they like to do in their spare time. The survey was carried out in late 2018 using Google Surveys.
Kyla Flynn, PR and social manager for Pink Lady, said: "It's an honour to be the first brand partner that Get it Loud in Libraries has collaborated with.
"Listening to our customers takes pride of place at Pink Lady and through the research findings, we have been able to add value to fans who are so loyal to the brand.
"The positive feelings people experience through music has a real synergy with the way people feel when they eat a Pink Lady apple, which is why this gig has been carefully curated as part of our extensive 'Feel the Wow' lifestyle campaign."
Stewart Parsons, founder of Get it Loud in Libraries, added: "We encourage people to explore new and interesting experiences and aim to make our gigs as inclusive as possible, which is why Pink Lady is such a perfect fit for our first brand partnership."
Tickets for the event can be purchased now viaSeeticketsand Pink Lady is also rewarding its loyal customers by giving them the chance to win a pair of tickets to the show.
Earlier this year Pink lady collaborated with social media influencers to curate a 'Feel the Wow' playlist, which is now available on Spotify.
As part of the activity, influencers were asked to tell their followers about songs that make them feel amazing.