UK supermarkets face government pressure to reduce grocery prices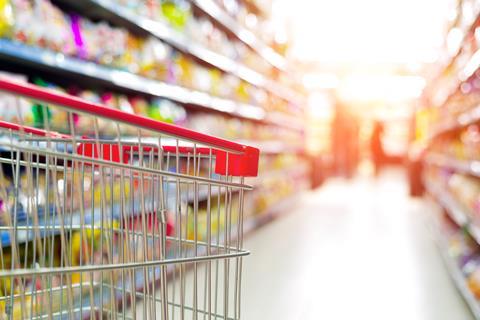 Bosses from the 'big four' supermarkets face questions from MPs tomorrow (27 June) on rising food prices.
Retail executives are likely to be asked by MPs on the cross-party business and trade committee why some meat and vegetables prices have almost doubled over the last 12 months when average inflation has risen by 18.4 per cent.
They will also be questioned over profit margins and competition in the supply chain, according to press reports.
The grocery sector is already being examined by the Competition and Markets Authority (CMA) to establish whether any failure in competition is contributing to higher grocery prices.
David Potts, the chief executive of Morrisons, is among those due to be questioned by MPs on the business and trade committee, according to the Guardian.
Senior figures from Tesco, Sainsbury's and Asda are also due to give evidence at Tuesday's hearing.
The prime minister, Rishi Sunak, said last week that weekly shopping bills had "gone up far too much in the past few months". He added: "We're looking at the supermarkets, making sure that they're behaving responsibly and fairly when it comes to pricing all those products."
Chancellor Jeremy Hunt will meet regulators this week to discuss how best to ensure that falling production costs are "passed on to consumers".