Dutch seed breeder celebrates success of UK social media campaign that promotes cooking veg on a budget
Dutch vegetable breeding company Rijk Zwaan is celebrating the success of its consumer-facing 'Love My Salad' campaign, created to encourage British shoppers to buy and cook more vegetables.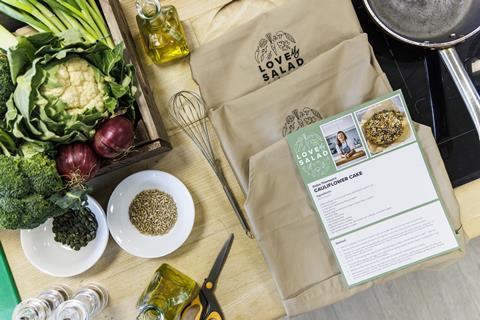 The social media campaign, launched last autumn to show cash-strapped UK consumers how to use affordable veg – such as peppers, tomatoes, leeks and cauliflower – in everyday cooking, has so far reached over 762,000 people.
Rijk Zwaan UK sales manager Kelly Northcroft said she is now looking forward to continuing to develop the Love My salad campaign.
"Our objective is to help consumers to enjoy cooking with vegetables and to share the message with them that eating well with fresh vegetables really needn't be costly. Working with social media influencers has helped us to spread the word quickly and effectively because they are close to our target audience of busy families."
Rijk Zwaan's Love My Salad campaign has this year secured the chef and popular food writer Claire Thomson as a brand ambassador. She has devised three recipes, two of which were cooked live on 25 March and watched by over 28,000 followers via Instragram.
Thomson said: "Cooking with vegetables day-to-day is my default setting as a home cook, chef and food writer. Not a day passes in my kitchen when I haven't chopped some vegetable or other to add to my daily cooking. I recommend you follow the seasons, explore the wacky and wonderful world of vegetables with your family at home in your kitchen, talk and taste and you're winning at life, together."