Sainsbury's commits to delivering greater value for customers during cost-of-living crisis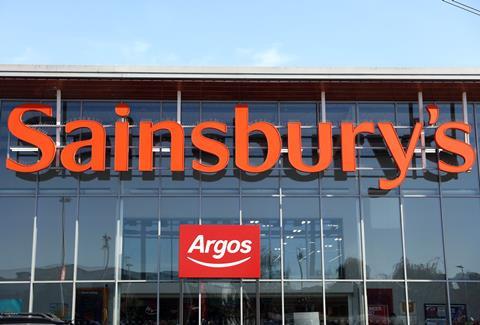 Sainsbury's CEO Simon Roberts has reiterated the retailer's commitment to "battle inflation" for its customers, stating its efforts thus far have made it the most competitive on price it has been for years.
Commenting on Sainbury's preliminary full-year results, released yesterday (27 April), Roberts said the supermarket had spent over £560 million keeping prices low over the last two years – £10 million more than the group committed in December, "helping us significantly improve our price position against all our competitors by as much as 16 per cent".
He added that the grocer gave £66m of additional support to British farmers over the last year, and will continue to work closely with its suppliers and farmers – to whom he expressed gratitued for their support in what he described as "another difficult year for food supply chains".
Sainsbury's also invested £225 million in increasing worker pay over the last 12 months, becoming the first major supermarket to pay staff the Living Wage across the whole country and providing free food at work and increased colleague discount, he said.
"We really get how tough life is for so many households right now which is why we are absolutely determined to battle inflation for our customers. Our focus on value has never been greater," Roberts said.
"We are two years into our plan to put food back at the heart of Sainsbury's and have focused our efforts on reducing costs right across the business, which has enabled us to make the right decisions for our colleagues and customers. At the same time, we have improved the performance and profitability of Argos, Tu, Nectar and Financial Services so that we can invest further in the areas that customers and colleagues care about most."
In its preliminary results, Sainsbury's reported that group sales were up 5.4 per cent to £35.2bn (driven by inflation), while underlying profit before tax fell 5 per cent to £690m.
Grocery sales were up 3 per cent, driven by inflation and improved market share performance, with Q4 grocery sales up 7.4 per cent as inflation increased.
Summing up, Roberts said: "We made these very deliberate decisions and investments because they make our business stronger, but more importantly because they are simply the right thing to do. While there is still much to be done and there is no doubt that the year ahead will remain challenging, I'm confident we will continue to deliver for our customers, colleagues, communities and shareholders."