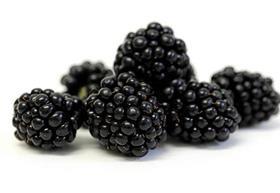 Summer may already seem like a distant memory, but berries continue to perform well at retail, with autumn berry sales up on last year according to Kantar data.
In the 12 weeks to 3 Novembersoft fruit increased its share of the total fresh fruit market to 26 per cent, an increase of two per cent from the same 12-week period in 2018.
Blackberries and strawberries experienced the biggest sales growth of all the berries during the period, with sales rising by 23 per cent and 17 per cent respectively compared to the same spell last year.
The total value of the berry sector has reached almost £1.5 billion – an increase of 10 percent since November 2018 – and the soft fruit market has experienced more growth than any other category of fresh fruit in the past year.
The British Summer Fruits marketing body put the rise in demand down to an increase in the number of health-conscious Brits, who recognise berries' nutritional benefits.
Seeing potential for further sales growth, the organisation has been vaunting the health benefits of berries and promoting them as a healthy snack.
The body's public health nutritionist, Dr Emma Derbyshire, said:'Berries are a great healthy snack that offer an abundant source of vitamins, minerals and phyto (plant) nutrients, all of which have been linked to a wide range of health benefits.
"Research from the University of Reading has revealed that consuming berries in the morning could sustain or improve cognitive function for up to six hours after consumption.
"Snacking on punnets of berries is a great and easy way to boost our fruit intake and improve concentration and cognitive performance.'
Over the past year, sales of berries have increased in the UK and consumption of fresh berries has grown by over 250 percent since 2007.