Campaign headed by Mel Schilling from Married at First Sight encourages consumers to "break up" with traditions and choose Tenderstem over sprouts this Christmas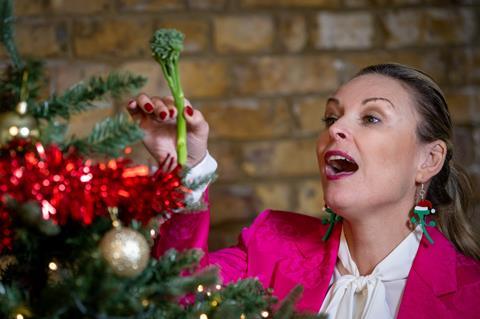 Tenderstem is taking the fight to Brussels sprouts this Christmas and encouraging Brits to incorporate the premium brassica in their festive dinner plans instead.
A survey of 2,000 adults, conducted by the brand, found that seven in 10 want to break free from Christmas traditions this year, with 60% saying they feel "obliged" to adhere to them.
A quarter say they stick to old ways to avoid arguments and appease certain relatives, while 54% feel that breaking from the norm is somehow 'wrong'.
Tenderstem said this shows Brits are apprehensive to break with tradition despite a desire to do something different. And on this basis, the brand has launched a Christmas campaign called 'Break up with Brussels' – with seemingly no reference to Brexit.
It claimed sprouts are "falling out of favour" with consumers, with over a thousand tonnes of the vegetable wasted each year, according to research.
Tenderstem has teamed up with Mel Schilling, who hosts Channel 4 show Married at First Sight, to encourage Brits to take a stand and "break up" with traditions.
"Just because something is familiar and comfortable, it doesn't mean that it makes us happy," she said. "I am encouraging Brits to follow their hearts and embrace change this festive season. Be it by banning Brussels from your Christmas plate and opting for another veg such as Tenderstem instead, or sitting in your PJ's all day on Christmas Day – after all, it's a special day meant for indulging."
You can watch Schilling's takedown of Brussels sprouts and her tips for a less traditional Christmas here.