Food waste targets and higher imports are making it harder for British berry producers to sell their crop this season, with one industry figure predicting a wave of consolidation as inflationary pressures bite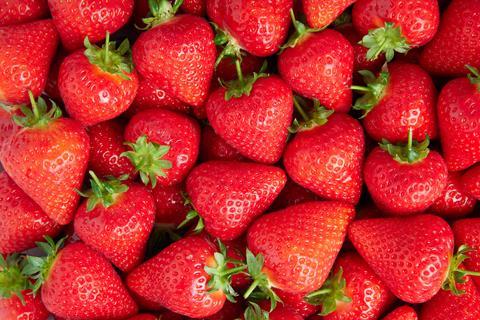 Tighter store replenishment and higher imports during the British season are hampering sales of UK soft fruit as the sector faces a "perfect storm", according to suppliers.
Speaking to Fruitnet's Chris White in the latest episode of Fruitbox, Berry Gardens' commercial director Rob Harrison said current financial pressures on producers and retailers are putting pressure on sales.
Meanwhile, another industry source, who wished to remain anonymous, said that amid rampant inflation the sector is seeing "10 years of pain in one season", with this year shaping up to be "the perfect storm".
"There's a real challenge in terms of profitability for all parties concerned, and I guess one of the challenges with profitability is around wastage," Harrison commented. "I think there's a balance that historically has been better struck between availability in stores and wastage that is perhaps not being as well balanced as it has been."
Harrison said there was a "reluctance from retailers to make the waste figure look worse than it is", adding that volatile demand post-pandemic is making forecasting "incredibly difficult" for demand planning teams.
"Demand volatility has been a real challenge and collectively we need to understand what the new normal looks like," he said. "It certainly doesn't feel very normal at the moment – market performance has been maybe 10 per cent up one week and 10 per cent down the next week… The first thing is trying to get a better handle on what true demand looks like."
Nevertheless, Harrison emphasised that he sees "opportunities to develop sales and build that for the longer term" since British berries are a "great product" and UK consumers and retailers remain committed to British produce.
Meanwhile, Marion Regan of Hugh Lowe Farms, one of the UK's largest independent berry growers and a founder member of the Berry Gardens cooperative, told FPJ she thought "the focus on reducing in-store waste is counter-productive".
"It hurts sales, particularly of products which when displayed bounteously create great impulse buys. Inhibiting sales due to fear of a little in-store waste massively increases on-farm waste. It robs both the consumer of a great seasonal opportunity and the retail buyer of a chance to increase sales and market share."
FPJ's anonymous source from the berry sector said they had been sent many pictures showing empty shelves, in some supermarkets especially.
"I think the waste level is being looked at as a KPI by certain buyers, not all," they said. "This is definitely cutting back on orders to a degree."
With some supermarket buyers keeping supply to stores tight, they added that these buyers "feel no need to discount heavily or run large promotions as required by the industry to clear peaks of supply". This year's higher yields have allowed buyers to "lean down hard" on prices, they explained.
A further problem for British soft fruit growers this year, according to Harrison, is that they entered the 2022 season on the back of last year's later and shorter crop. As a result, retailers have programmed more imports during the current UK campaign to ensure adequate supply.
"There has been, I think, probably a commercial benefit this year to retailers staying in imports longer," said Harrison. "Spanish and Portuguese crops at this time of year will be cheaper than their English counterparts."
This is partly down to the fact that UK growers are having to push through on-farm inflation and additional labour costs following the government's decision to increase the minimum hourly wage for seasonal agricultural workers to £10.10.

However, Harrison pointed out that it's not just producers but also retailers that are being impacted by significant inflation, including rising labour costs. "We collectively need to find a way through this because ultimately we've got to continue to delight customers – give them a great product, give them a great offer – but do so at a sustainable price position."
Nevertheless, FPJ's anonymous source lamented that this season's soft fruit crops were planted last year based on cost structures that did not take into account large subsequent rises in wages and input costs.
"Many buyers are holding a firm line on pre-season negotiated long-term pricing," they said. "The weather conditions this year have been good for fruit production, yields are up, and consequently the market has not been short.
"Buyers are not feeling the need to raise prices as plenty of fruit is being offered by the industry, however there are some exceptions where buyers see the long-term unsustainability of current pricing and are trying to protect long-term trading relationships. In general, this year is shaping up to be the perfect storm."
The upshot, they said, is that this "will force consolidation and drive many out of production much quicker that ever seen before. The lack of projected cash flow in 2023 will be the realisation for most that they must scale back or stop… The future will see much fewer, and much larger European/global-sized businesses."

These predictions come on the back of the recent acquisition of Berry Gardens Limited by Driscoll's, the world's largest berry company.