Chambers reveals supermarkets' growing demand for longer contracts with berry suppliers, following availability challenges in recent seasons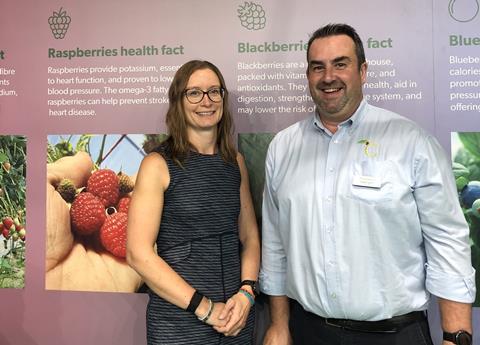 UK supermarkets are showing a growing appetite for long-term contracts with soft fruit suppliers due to concerns around product availability.
This was the direction of travel highlighted by Vicky Rye, CEO of Chambers, who spoke to FPJ at Fruit Attraction 2023 in Madrid.
Rye said availability challenges in berries in recent years – as a result of labour shortages and adverse weather – are likely to have informed certain retailers' decision to request longer-term contracts. And she revealed that Chambers was in negotiations with two supermarkets to set up longer-term deals.
Rye welcomed the shift, saying longer contracts give producers the confidence they need to invest in plantings at a time of economic instability and fine margins.
"Especially now that margins are tighter, you can't really grow speculatively because it's not viable at all if you have to walk away from significant proportions of crop," Rye explained.
"In the past, you might have been able to sell speculatively and trade on the spot market, but there's too much risk now with the level of investment involved."
The important thing for growers when negotiating these deals is to build in some price flexibility if possible, and Rye pointed to the fact that exchange rate fluctuations and changes to the minimum wage affect growers' bottom line.
The government announced on 2 October that it would increase the National Living Wage from £10.42 to over £11 from April 2024, an increase of at least 5.6 per cent.
New concepts in retail store design, the latest advances in vertical farming, new investment in sustainable packaging, and the development of alternative markets are among the central themes of this year's Global Berry Congress.
Click here to register for Global Berry Congress 2023
The world's leading event for the berry industry returns to the WTC-Beurs in Rotterdam on 28 November with another top-level lineup of expert speakers and highly relevant topics.
The agenda covers the latest trends and challenges that will shape the fresh berry category in the next 12 months, as well as game-changing innovations that will help the business to grow. Click here for more information.