Apply now for the Fruit Logistica Innovation Award, the first-ever Fruit Logistica Innovation Award Technology, and slots on the event's prestigious Tech Stage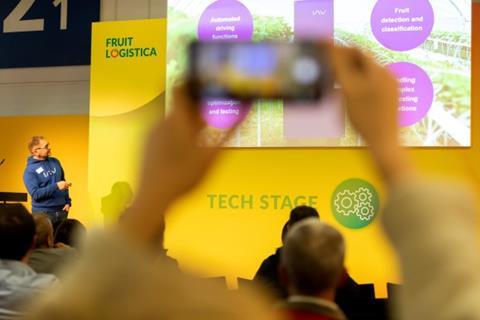 The leading trade show for the global fresh produce business Fruit Logistica has started taking applications for its coveted annual Fruit Logistica Innovation Award (FLIA) and also for its very much in-demand Tech Stage presentation slots.
In addition to the FLIA, the FLIA Technology will be awarded for the first time in 2024 for outstanding innovations in the field of Machinery & Technology.
Over almost two decades, FLIA has established itself as the fresh produce industry's number one award. Voted for exclusively by visitors to the show, each year's winning products, services, or technologies benefit from widespread recognition on what is the sector's largest international stage.
Like this year's triumphant Tatayoyo peppers, for example, which took the gold award with more than a quarter of the votes. Developed by Dutch company Rijk Zwaan, the product stood out for its unique combination of convenience and flavour.
"The FLIA is the most prestigious award in the fresh produce industry and a true recognition of the innovative power of Rijk Zwaan," says Jan Doldersum, the group's Chain and Retail Manager. "For Tatayoyo, it has helped tremendously to gain exposure to a worldwide audience. And we have now numerous testing projects to successfully launch it on various retail shelves."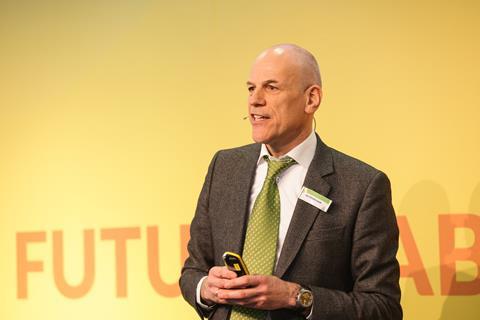 In the latest Fruit Logistica newsblog post, Jan Doldersum describes what winning FLIA has meant for Tatayoyo's marketing and offers tips for success. In addition, interested companies learn how they can register for the FLIA. The closing date for registrations is 17 November 2023.
FLIA is presented by Fruit Logistica together with its media partner Fruitnet Media International and rewards outstanding innovations throughout the fruit and vegetable supply chain from production to the point of sale.
As of now companies with new and exciting technologies for the fresh produce business can apply to be on Fruit Logistica's Tech Stage, an open forum accessible to all trade visitors. Here, exhibitors can present their innovative ideas and solutions during dedicated 20-minute presentation slots. It's a unique opportunity to explain precisely how new technical solutions work, and to underline the value they can add. The closing date for registrations is 2 December 2023.