Market diversification and sustainability verification set to help Australian almond exports increase
Australian almond exports have rapidly accelerated in the past decade to become one of the country's top horticultural exports and with production continuing to grow, the industry is on the hunt for new opportunities.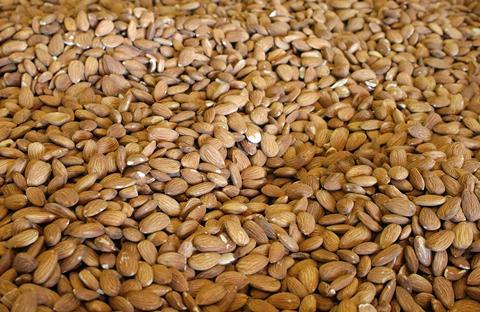 According to data from Austrade, Australian almond exports increased by 213 per cent in the past ten years and were worth A$545m (US$366m) in 2020–21. Around 67 per cent of exports go to Asia-Pacific and Oceania. China, India, Vietnam and New Zealand are the top four markets.
In 2021–22 exports remained steady but sales to Europe grew by 24 per cent and sales to the Middle by 43 per cent, evidence of some of the industry's efforts to reach new markets.
One such exporter is Select Harvests, which has worked with The Australian Trade and Investment Commission (Austrade) to develop new opportunities to service expanding production.
"Select Harvests has always been good at diversifying our markets,' said Ekrem Omer, international and retail sales manager of Select Harvests. "We're interested in markets with a demand for healthy snacks and which are easy to access from Australia."
Austrade has introduced Select Harvests to potential customers in Malaysia, Thailand and the UK and connected the company to trade enquiries from Japan and Spain.
"The great thing about Austrade is their people understand the market," said Omer. "They know who the main players are, what the market is demanding, and who's importing what. We're working with Austrade to find the right customers to target. It's saving us a lot of time and effort, and we can be more strategic when entering a market."
Sustainable story
With Australian production increasing the industry is working on ways to add value for its growers and the Almond Board of Australia (ABA) is gathering data on sustainability measures as part of its upcoming Australian Sustainable Almonds Program.
"The Australian almond industry has a positive sustainability story to tell," said the ABA's chief executive Tim Jackson.
"There is a clear commitment to continuous improvement that will benefit the people, planet and prosperity of the communities in which we operate."
The industry is determined to ensure that increased production will have minimal impact on the environment. Jackson said growers recognise that sustainability is an integral part of best management practice.
"Almond growers don't sing from the rooftops about their achievements," said Jackson. "We're bringing to light the amazing work they are doing. It will be part of an ongoing education process for the broader community."
The ABA is planning to aggregate independently verifiable industry data on globally accepted sustainability measures. This data will be used to benchmark the industry's sustainability credentials as part of the ABA's Australian Sustainable Almonds Program.