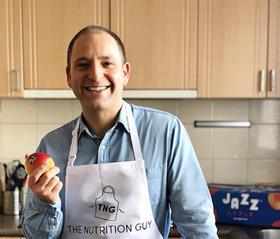 Leading grower-packer-marketer Montague has announced Joel Feren as its new nutrition ambassador to help encourage Australians to maintain a healthy and nutritionally balanced diet.
Feren is an accredited, practicing dietitian and an accredited nutritionist with a background in biomedical sciences, a Masters in Dietetics and years of consulting under his belt.
He has developed a public profile through television programs such as My Market Kitchen, as well as through his Instagram page.
As the nutrition ambassador Feren will work with Montague to share the messaging that eating seasonal, locally produced fresh foods rich in nutrients, such as apples, leads to optimal health.
Feren will share nutritional facts for all Montague apples including its Jazz, envy, yello, Ambrosia, Smitten and eve, creating healthy recipes to make the most of each apple's natural flavour and texture.
Scott Montague, managing director of Montague, said Feren's initial recipes will utilise the first autumn harvest of Jazz apples, which are expected to be high-quality.
"This crop of Jazz apples is one of the best ever produced with a fine skin, sweet flavour, dense and crunchy white flesh," said Montague.
"This is an apple that looks fantastic, stores well, provides a longer shelf-life and a crunchy, consistent eating experience."