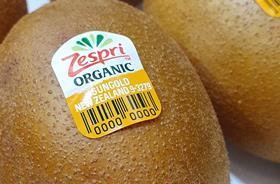 New Zealand's government hopes to boost consumer confidence in organics and grow the sector with new legislation updating county's organic standards.
Damien O'Connor, food safety minister of New Zealand, said the legislation should have a number of positive outcomes for the organics industry.
"The Organics Product Bill, introduced to Parliament this week (2 March), aims to increase consumer confidence when purchasing organic products, allow businesses to make claims that their products are organic with certainty, and promote international trade in organic products," O'Connor said.
The Bill outlines the processes businesses must follow for approval to market products as organic, and national standards for production rules organic businesses must follow.
"It's important consumers trust what they are buying is organic. Consumers have voiced their concerns about questionable and confusing organic product claims. National standards will give consumers confidence in organic products," O'Connor said.
"Businesses will be able to invest and innovate in this growing sector with certainty their organic products can be trusted by consumers and our international trading partners."
O'Connor said the legislation will also bring New Zealandmore in line with the way its major trading partners regulate organics, which in turn should help grow the country's organic export market.
Alice Moore, chair of New Zealand's Organic Exporters Association, the changes were welcomed by the organisation's membership.
"This legislation will establish a foundation for greater investment in organic food production in New Zealand and enable greater trade of organic products with our export partners," Moore said.