West Australian horticulturalist was responsible for Cripps Pink and Cripps Red apple varieties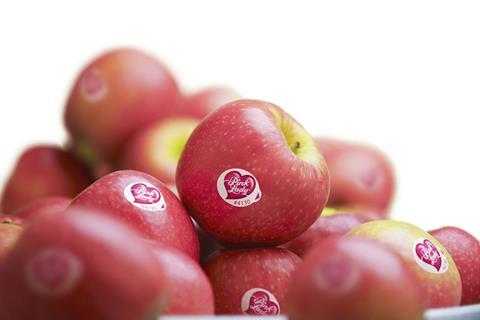 John Cripps, the British-Australian apple breeder responsible for the Cripps Pink variety upon which Pink Lady brand is founded, has died aged 95.
Born in England in 1927, Cripps moved to Australia in 1955 to work for the Western Australia Department of Agriculture. It was in this role he bred Cripps Pink, a cross between Lady Williams and Golden Delicious, which was released in 1991. He also bred its sibling Cripps Red, marketed as Sundowner and Joya.
Cripps' significant contribution to the Australian apple industry has been recognised over the years, in 2010 he was added to the Hall of Fame of the Royal Agricultural Society of Western Australia and in 2015 he was made an Officer of the Order of Australia.
His daughter, Helen Cripps, told ABC radio the family was proud of his contribution to horticulture in Australia and the legacy he's left.
"It took 25 years of research to develop the apple genetics of the Pink Lady to the point it's at today," she said.
"He was looking for a particular taste, he was looking for the red colour, the sweetness, the crispness, the early season and that they had good storage, so it could survive in cold store for a long time, so they could be exported."