Jackwitz Farms, Coastal Hydroponics, Barden Farms and High Valley Dawn Permaculture, among the recipients of Rural Economic Development grants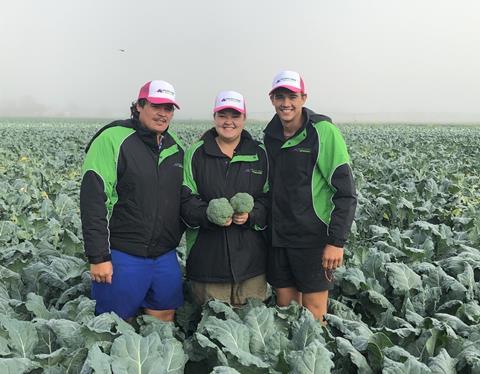 A number of Queensland fresh produce businesses are set to upgrade their operations after receiving Rural Economic Development (RED) grants from the state government.
All up, 24 businesses were approved for the fifth round of the competitive RED grants programme with a total funding of A$3.9m, this is expected to create up to 215 direct, long-term jobs.
Fourth-generation Lockyer Valley vegetable operation Jackwitz Farms received a grant to help build a temperature-controlled packing facility at its new Clifton site to help expand the output of its broccoli, cauliflower, lettuce, and wombok to both domestic and export markets.
Director Andrew Jackwitz said the upgrade will create new jobs in the packing shed and on the farm.
"The new Clifton facility will mean we can maintain a yearly supply of vegetables and our employees will also have full-time work all-year round," he said.
South-East Queensland salad and herb supplier Coastal Hydroponics and Salad Makers received a grant to develop a high-tech packing facility. Director Belinda Frentz said the facility would help increase production, enabling produce to be processed, stored, and distributed from greenhouse to consumer within one day.
"The state-of-the-art packing facility will feature temperature-controlled monitoring systems and enable increased production for our family business," Frentz said.
Lockyer Valley vegetable operation Barden Farms received a grant to produce quality lettuce more efficiently using a bespoke harvesting and cooling machine.
Managing director Andrew Drummond said the new equipment would enable the company to harvest, bag and cool lettuce in the morning for export that night.
"We envisioned the new equipment to be a one-stop harvesting aid, enabling us to grow, cool and pack quality lettuce more efficiently to each customer's specifications," Drummond said.
The new harvesting and cooling system will be used at Barden Farms' Gatton site during winter, Nobby site during summer, and Inglewood site during the remainder of the year, creating up to 24 full-time jobs.
High Valley Dawn Permaculture in Rosslyn Bay received a grant to build a dedicated processing and packaging facility to help increase the output of its organic fruit and vegetables for local markets, businesses, and the farm's paddock-to-plate restaurant Beaches Rosslyn Bay.
Owner Ross O'Reilly said the facility would include processing and packaging equipment, washing stations and a solar-powered fridge.
"For the past five years we've been having to take all our produce into our restaurant, which is 4km away from the farm, for processing, so having this new post-harvest facility at the farm is going to be so much easier for us," O'Reilly said.
"The new facility will create jobs for people to work in the packing shed and at the garden and it will enable us to increase the amount of produce we can cook at our restaurant and sell at the local markets."