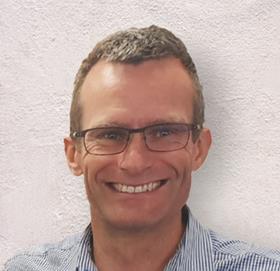 T&G Fresh, the New Zealand domestic arm of T&G Global, has appointed Rod Gibson as its new managing director.
Gibson joins T&G Fresh fromNew Zealand-based pet retail businessAnimates, where he is currently chief executive.
Prior to this, Gibson spent more than 11 years at Foodstuffs, where he held a number of senior roles, including close to four years as group fresh food and liquor manager.
He also held other key roles at Foodstuffs including group manager PAK'nSave, chief executive officer of Liquorland, and general manager Own Brands, where he achieved significant growth in Foodstuffs' private label business.
Gareth Edgecombe, chief executive of T&G Global, said he was thrilled to have Gibson joining the T&G Fresh team.
"Rod brings with him an incredibly strong commercial background and a deep knowledge of food retailing," Edgecombe noted. "T&G Fresh is a unique business in that it spans the entire fruit and vegetable supply chain. Rod's experience and passion for food, especially fresh produce, is extremely strong and his skills, experience and knowledge of the industry will be of real benefit to our T&G Fresh business. I am really excited to have him on board."
Gibson said he's looking forward to the exciting new challenge.
"T&G Fresh is an iconic New Zealand business – one with a long, rich history. I'm really pleased to have been given the opportunity to lead the business- helping shape and realise its ambitious vision. The fresh produce industry is so vital to New Zealand both domestically and globally, and I'm really looking forward to being involved in the industry once again in my new role."
Gibson's start date is yet to be confirmed, but it's likely he will join T&G Fresh towards the end of 2021.