The commercial terms of loans with its syndicated banks will now be directly linked to the sustainability performance of the company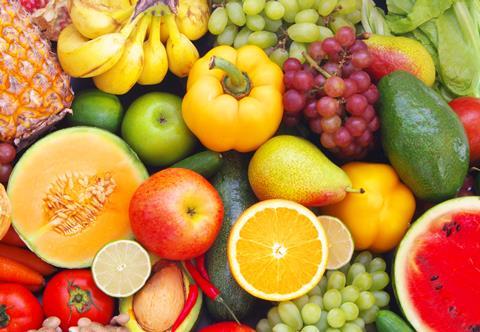 Greenyard has announced that it has converted all its existing bank loans under its senior facility agreement into sustainability linked loans.
According to the company, the move emphasises that sustainability is "embedded in every layer of the company".
The commercial terms of the loans with Greenyard's syndicated banks will now be directly linked to the sustainability performance of the company in three specific areas: climate change action, water usage, and responsible sourcing.
The KPI's are in line with the Sustainability Roadmap of Greenyard, have 2027 as their final target year and will be measured on annual basis.
Clear ambitions
With regards to climate change action, the company said that it had two clear ambitions. The first is to reduce its Scope 1 and 21 emissions by more than 50 per cent within the duration of the loan.
In addition, Greenyard is aiming to lower its Scope 3 emissions by engaging with its suppliers and growers, so they set climate targets themselves.
The goal is to get to a total volume of 70 per cent of the purchase value of goods and services from these types of suppliers.
As to water usage, Greenyard is looking to reduce the absolute amount of fresh water used by the Group by 480,000m3. This amounts to almost 12 per cent of savings, compared to the reference year.
Thirdly, and in line with the ambitions of the Sustainability Initiative Fruit and Vegetables (SIFAV), Greenyard is aiming to increase the percentage of goods sourced from certified growers in high and medium risk countries to 93 per cent.
Interest margins
Greenyard said that achievement of the ESG KPI's, trackable figures of environmental, social and governance impact of operations, would impact the interest margins as the lenders would apply a discount on the existing margin or add a penalty to the existing margin.
"This important step demonstrates, once more, that sustainability is an integral part of all our decision-making processes," said CFO Geert Peeters. "We translated our sustainability ambitions into concrete targets for the coming years and we are committed, disciplined, and motivated to achieve them.
"We are thankful for the positive discussions we had with our banks, taking the time to understand the complexity of fruit and vegetables," he continued.
"It is known that fruit and vegetables are the most sustainable food category," Peeters added. Still, we take it to heart to continuously lower the impact within our own operations and stimulate our suppliers to fully engage in the ESG-journey as well.
"For Greenyard, there is no other way than to strive to become ever greener, ever more sustainable."