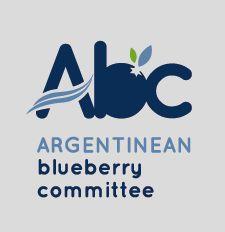 The Argentinean Blueberry Committee (ABC) has unveiled a new look that reflects the organisation's "fresh and modern perspective" on the blueberry industry.
Inés Peláez, manager of ABC, told Eurofruit that the revamped logo and website forms part of the association's ongoing evolution.
In addition to the overhauled identity, ABC has welcomed six new exporters and three producer associations to the organisation's membership.
Expofresh, Kingberry, Citromax, Early Crop, Gergal, and Gramm Agropecuaria will all now fall under the representation of ABC.
The association also now benefits from the support of three partner members Apama, Apratuc and Capab, who represent producers and exporters from Noa, Nea and Buenos Aires respectively.
ABC currently counts on the support of 15 exporter members and three producer associations; representing 80 per cent of Argentina's blueberry industry.
As of next season ABC hopes to have an extra marketing tool at its disposal under plans to develop a new quality seal that will hopefully be unveiled at Fruit Logistica 2014, where Argentina is participating as the partner country for the first time.
The full report will be published in the November/December issue of Eurofruit.