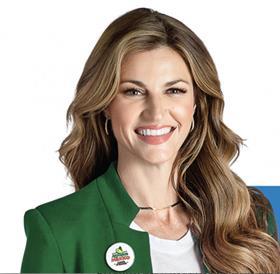 It's early February and in the US that means it's close to Super Bowl time. The annual event is in its 55th year and the popularity of the game has never been greater, progressing from a strictly American contest to a worldwide spectacle.
The Super Bowl – taking place this Sunday (7 February) between the Tampa Bay Buccaneers and the Kansas City Chiefs – is an automatic excuse for a party and guacamole has emerged as the US football fan's favorite munchie to watch the big game with.
The game happens to fall at the midpoint of the Mexican Hass avocado season. To capitalise on the opportunity, industry organisation Avocados From Mexico (AFM) has promoted guacamole made from Mexican Hass avocados as an essential component for a successful Super Bowl party.
Some of the most memorable Super Bowl television ads over the years have been those promoting Avocados from Mexico.
Those efforts appear to have paid off as sales of Mexican Hass across the US – even in parts of the country that are not big on avocados– soar in the 10 days prior to game-day.
With the Covid-19 pandemic continuing to dominate daily life, AFM decided against television advertising this year, opting to take its message of flavor and nutrition directly to consumers with retail promotions and social media activations.
"We made the decision to forgo advertising in this year's game long before this NFL season or the unfortunateemergenceofCovid-19," notes Kevin Hamilton, who heads up brand marketing at AFM.
"We saw an opportunity to shake things up in a different way this yearthat focuseson reaching consumers in new and personalized ways while evolving other consumer and shopper-facing platforms for Avocados From Mexico."
The centerpiece of AFM's campaign this year is its Virtual Guac-Bowl Stadium, which consumers can visit to find guacamole recipes, grab some 'avocado gear', daily cash prizes of US$1,000 and have a chance to win a US$1m grand prize. There are also digital autographs from Hall of Fame quarterback Troy Aikman and popular sportscaster Erin Andrews – who are spokespeople for AFM.
Andrews is particularly excited to help promote guacamole made with genuine Avocados from Mexico for this year's game.
"Guacamole made with Avocados from Mexico is just a great fit for me," Andrews said. "I won't endorse a product if it doesn't organically fit with my lifestyle. It really needs to be something you use everyday and Avocados from Mexico are always in season. So it was really a 'no-brainer' when the AFM people approached me."
Andrews said being a sportscaster makes her a natural statistics freak.
"I'm a 'stats' kind of person and always interested why certain offenses work well against a particular kind of defense," she explained."So I was amazed to learn that avocado sales more than double right before Super Bowl and that the amount of guacamole consumed on game-day would fill a football stadium ten feet high."
Andrews' favorite guacamole recipe is one she found on the AFM website– strawberry guacamole.
"I chose that one from over 200 recipes available on the website," said Andrews. "Everyone should visit the website and discover their own favorite guacamole recipe."