AFM introduces 'Guacgating' as a new twist on the traditional Homegate to drive sales
Avocados From Mexico (AFM) has partnered with the College Football Playoff (CPF) to become the tournament's official avocado, making it the first produce brand to ever join forces with college football's national championship event.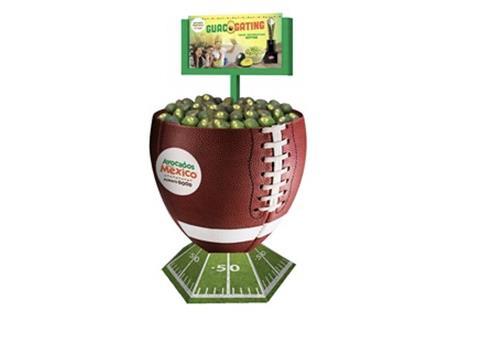 The avocado brand said it plans to introduce football fans to 'Guacgating', a new take on the American custom of holding a social event around the open tailgate of a vehicle at home.
"A 'Guacgate' is a new twist on the 'Homegate' – a tailgate hosted at home – that combines the fun of cheering on your team with family and friends with a heaping spread of fresh guacamole made with Avocados From Mexico," AFM said.
College football is expected to draw in over 26m viewers, watching broadcasts of more than 1,700 games over 13 weeks.
Guacamole is a popular snack during football season – according to sales data from Numerator 2022, avocados increase basket size by an average of US$45. Half of shoppers surveyed by Shopper Journey A&U said they serve avocados at their gatherings in connection with football games.
"More than 130m Americans are interested in homegating," said Stephanie Bazan, AFM's senior vice president of commercial strategy and execution. "And the CFP National Championship viewership has grown 18 per cent year-over-year. This partnership is an incredible opportunity for us to reach those shoppers in-store to ensure they add fresh Avocados From Mexico to their shopping list."
Throughout the college football season, AFM will ensure shoppers have easy access to avocados with in-store promotional programmes, consumer savings, thematic packaging, and digital engagement.
Alvaro Luque, AFM's president and CEO, commented: "Avocados From Mexico has built a deep connection to football, as the first produce brand to advertise in the Big Game and now the first produce brand to advertise with the College Football Playoff.
"We have the majority share of the category from October to December and are committed to reinforcing that time period for avocados. Guacamole is a cornerstone of many gameday spreads, and we are excited to share the goodness and connect with college football fans in a new way this season."