Packhouses are facing fixed costs of €20m-€30m even if they don't operate during the fruit campaign
Catalan fruit association Afrucat has called for government help to keep fruit companies afloat after frosts decimated this year's summer fruit harvest.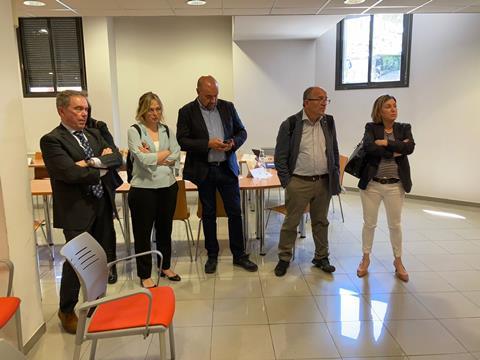 On Friday, the association met with Teresa Jordà, the Minister of Climate Action, Food and Rural Agenda, to request financial assistance so that producers can meet the fixed costs of running their packhouses, which are estimated to be around €20m-€30m.
According to Afrucat's early estimates, between 70 and 85 per cent of Catalonia's stonefruit crop will not be harvested this summer, along with 35-40 per cent of the pear crop and 15-20 per cent of the apple crop.
These figures are pending analysis of the definitive crop forecasts that will be made public in two weeks' time.
Afrucat's general director, Manel Simón, said the "historic" losses were the worst the sector has faced in more than 40 years.
"Eighty-five per cent of the fruit trees are insured, but the packhouse will only be able to reduce the variable costs derived from not working the fruit," he said.
"There are a series of fixed costs such as repayments, the return of loans, the maintenance of the facilities and the certifications that the plants must pass, among others, that will have to be maintained.
Simon added that companies would also have to meet the cost of cancelled employment contracts for packhouse workers.
Afrucat's president, Montse Baró, said it was vital "to support packing facilities with a productive base to try to ensure that no one is left behind and thus avoid the risk of company closures".
Afrucat presented the minister with a suggested support package for the "non-flexible" fixed costs that should be paid to packhouses with their own production base due to force majeure.
The association said Jordà had committed to studying and evaluating the model.