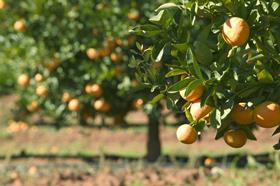 Agrofresh Solutions has announced the global launch of SmartCitrus, a new quality platform for the citrus industry to help maintain freshness and reduce food loss and waste.
According to the group, the platform integrates a comprehensive range of post-harvest solutions into an all-encompassing treatment for citrus products, all under one umbrella.
With SmartCitrus, Agrofresh can positively impact virtually all aspects of the packhouse operation, from the time citrus arrives at the facility to when it is packed and shipped.
The platform is powered by the equipment portfolio of Control-Tec post-harvest technologies for end-to-end use on packing lines, degreening and in storage rooms, including enhanced treatment water management and savings.
SmartCitrus is an Agrofresh-branded platform, including the extensive portfolio of Tecnidex that AgroFresh acquired in 2017.
All Tecnidex solutions and operations will now be unified under the Agrofresh corporate name, the group confirmed.
"Since Tecnidex became part of the Agrofresh family, we combined forces, created synergies and connected innovation efforts - because in agriculture and supply chain management, solutions, experience, service and integration matter," said Clint Lewis, CEO of Agrofresh.
"SmartCitrus represents Agrofresh's ability to deliver all four in a way that is seamless for our customers,' Lewis added. 'While we honour the indelible legacy of the Tecnidex brand and founder Manuel Garcia-Portillo, we are building on those achievements by strengthening our customer-focused capabilities and bringing new products and technologies into the market."