Purchase of Profi Rom Food marks a "major step forward" in the Romanian grocery market and "contributes to the enhancement of consumer choice"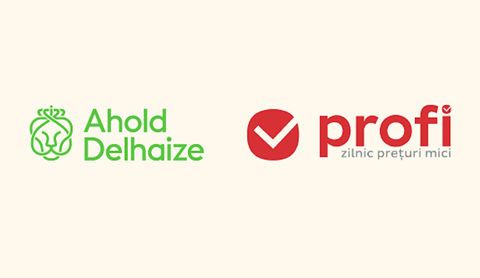 Ahold Delhaize has announced that it has agreed to acquire 100 per cent of Romanian grocery retailer Profi Rom Food SRL (Profi) from MidEuropa, subject to approval from the regulatory authorities.
According to the retailer, the acquisition provided a "strong format fit and complementary customer proposition" to Ahold Delhaize's local brand Mega Image in the Romanian market.
"Romania is an attractive market experiencing continued growth in public wealth and spending power, driven by strong economic fundamentals," Ahold Delhaize stated.
Profi is a leading traditional grocery retailer in Romania, operating 1,654 stores in the country, and in the 12 months ending June 2023 the company generated €2.5bn in sales.
The acquisition will more than double the size of Ahold Delhaize's existing Romanian business, which operates under the Mega Image brand and has 969 stores, predominantly in urban areas.
Ahold Delhaize said it expected to generate "significant revenue growth and synergies" from the transaction, which would "ultimately directly benefit Romanian customers".
The retailer will pay an enterprise value of approximately €1.3bn, corresponding to lease-adjusted enterprise value of €1.8bn.
"I am very excited to welcome Profi into the Ahold Delhaize family," said CEO Frans Muller. "We have followed the company's trajectory for a while now and admire what the Profi team has been able to achieve.
"I strongly believe that Profi has an exciting growth pathway ahead, and look forward to partnering with the team to further solidify our presence in central and southern Europe."
Wouter Kolk, CEO of Ahold Delhaize Europe and Indonesia, welcomed the Profi team to the Ahold Delhaize group of companies.
"This step forward fortifies our position in central and southern Europe, it also underscores our trust in the potential of the region," he said. "Both Mega Image and Profi have been serving Romanian customers successfully in the past decades, which translated into increased loyalty and growth.
"By joining our family, the combination will benefit from our European best practices in the fields of digitalisation, sourcing, extended local assortment, infrastructure and sustainability. I am excited for the journey ahead."
The transaction is subject to conditions including merger clearance under applicable competition laws and regulations, with closing expected for 2024.