Albentillas and Toñifruit join forces to boost their competitiveness in organics segment
Two of Anecoop's cooperative members are to join forces to boost their competitiveness in the organics sector. Almeria-basedd Albentillas and Murcia's Toñifruit have announced that they will integrate their social structure while retaining their individual legal identities.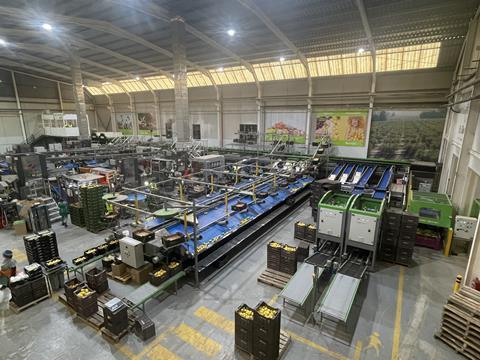 Toñifruit produces around 16,000 tonnes of organic fruit, including citrus, stonefruit, pomegranates and seedless grapes, each year, while Albentillas produces 4,000 tonnes of citrus a year. Ninety per cent of their joint organic output will be citrus, mainly lemons.
Both companies will continue to operate their own facilities. Toñifruit's packhouse, which tripled its handling capacity last year, will specialise in packing organic products for the fresh market. Albentillas's facility will pack conventional produce and organic oranges for the juice industry.
Anecoop said the move fulfils three objectives: "On the one hand, it creates a stronger company by bringing together product volume and making more efficient use of resources. Furthermore, by implementing economies of scale that avoid duplication of processes, cost savings are generated. And, finally, it creates an association of farmers committed to environmental, economic and social sustainability," Anecoop said.
Anecoop president Alejandro Monzón commented: "These types of initiatives "constitute a growth formula that has proven effective in competing in advantageous conditions. In this sense, supporting integration is an investment in a more promising and equitable future for all".