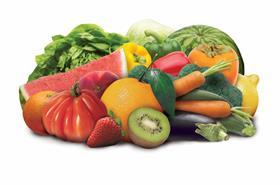 Anecoop has renewed its agreement with the Department of Nutrition and Food Science of the Faculty of Pharmacy of the Complutense University of Madrid (UCM) to provide scientific rigor to all the nutritional information handled by the cooperative in its different communications.
The advice, which UCM has been providing since 2019, ensures that all of Anecoop's labelling of fruit and vegetables complies with current regulations on nutrition and health claims.
It also resolves queries raised by customers and consumers, thereby acting as a scientific seal of approval in the disclosure of the nutritional benefits of Anecoop's products.
"In this way, Anecoop avoids false myths attributable to fruit and vegetables, and rigorously applies all the information it publishes on its different media, including our websites, advertising, brochures, newsletters, conferences, reports, profiles on networks social, etc., having information endorsed by professionals," the cooperative group said.
Another of the actions included in this agreement is the development of communication actions, especially those focused on fighting Fake news in food under the #YoNOmeAliMIENTO campaign.