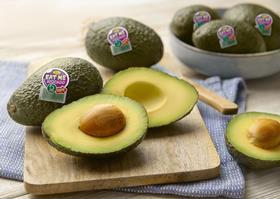 Following a successful roll-out in Germany and Denmark, Apeel and Nature's Pride have announced that they are expanding the market reach for Apeel avocados to the Netherlands, Norway and Switzerland.
According to the two companies, the move will serve to intensify cooperation between the organisations, both of whom share the same vision of reducing food waste and enabling a more sustainable food system in Europe.
Apeel avocados have been available nationwide for some time in Germany and Denmark, and measurements during the pilot phase revealed a more than 50 per cent reduction in food waste at retail stores supplied with Apeel avocados from Nature's Pride.
The difference per trailer load is 3,900 avocados, the groups outlined, equating to supply chain environmental savings of 640kg of CO2 and 720,000 litres of water.
Nature's Pride and Apeel said that they were 'not surprised that these results have encouraged other countries to join the initiative'.
Pilot programmes have been launched in the Netherlands with Apeel avocados being marketed under the EAT ME brand at the Hoogvliet retail chain, while they have also started in Norway, and three retail chains are currently in the pilot phase in Switzerland.
"To facilitate market expansion, we are increasing our capacity to apply Apeel to produce,' explained Adriëlle Dankier, chief commercial officer of Nature's Pride. 'We are working intensively with Apeel to scale up the Apeel process so we can supply even more customers and widen the scope of our efforts to fight food waste.
'We are also expanding the range of Apeel-treated products – we hope to start with mangoes in early 2021,' Dankier explained. 'In this way, we want to introduce greater numbers of consumers in Europe to our products with Apeel.'

"We are thrilled that more and more retailers in Europe are experiencing the benefits of Apeel produce,' said James Rogers, CEO and founder of Apeel. 'With Apeel, retailers are dramatically reducing food waste in stores and for shoppers at home, while growing sales and helping the planet. That's something we can only achieve with innovative partners like Nature's Pride and we're pleased to be expanding our footprint with them.'