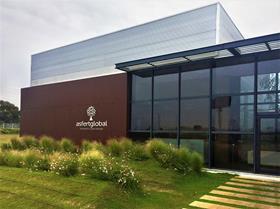 Asfertglobal posted a 38 per cent increase in sales in 2021, mainly due to its ongoing expansion in Eastern Europe, Central America and the US.
The Portuguese multinational, which specialises in the development and manufacture of biofertilisers, biostimulants and biocontrol products, said the growth was even more significant given the shortage in the supply of raw materials and other Covid challenges.
During 2021, Asfertglobal consolidated its position in the international market with the opening of its third subsidiary in Mexico and its entry into key global agricultural markets such as Eastern Europe, Central America and the US.
Asfertglobal said this growth was also the result of a greater demand for biological and residue-free solutions and of the company's capacity for evolution and research.
"We work in collaboration with the Faculty of Sciences of the University of Lisbon to develop innovative solutions for a more sustainable, ecological and coherent agriculture, with zero impact on the environment," the company said.
"Our goal is an agriculture that is based on science to guarantee not only productivity, but also the values ​​of biodiversity and the preservation of natural resources."