This year's Super Bowl TV ad stars actress and avocado lover Anna Faris
Avocados From Mexico (AFM) has launched the official teaser for its 2023 Big Game ad. The commercial, featuring actress and comedy star Anna Faris in her Big Game debut, is part of the brand's perfectly ripe campaign designed to show how AFM makes everything better.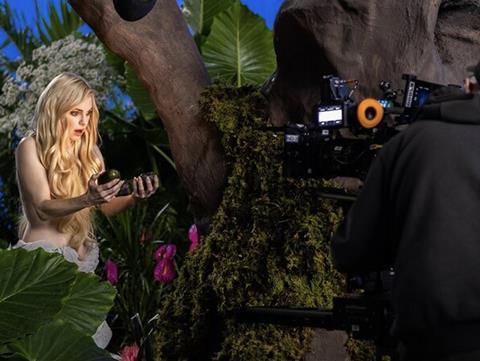 "I'm so excited to be starring in my first Big Game commercial," said Faris. "Working with AFM was the perfect fit because I get to promote – and eat – a product I really love. I can't wait for the rest of the world to see the amazing world of good we've dreamed up."
The ad was ideated by the Lerma agency and directed by Bryan Buckley, who has directed 70 Big Game commercials and won numerous awards for his work.
He said he wanted "to channel Anna's contagious sense of humour and lovable personality while creating the ad".
An estimated 250m lbs of avocados are consumed leading up to the Super Bowl final, enough to cover a football field with more than 75ft of guacamole.
AFM became the first produce brand to advertise at the Big Game when it made its debut in 2015. In the last decade, AFM's Big Game campaigns have earned more than 90 accolades and recognitions. AFM is the only brand to be ranked as one of the top two Big Game digital campaigns for five consecutive years by the Merkle Report.
"When creating concepts for this year's ad, it was a no-brainer to focus on why consumers love Avocados From Mexico," said Alvaro Luque, AFM president and CEO.
"With good taste, good fats and the good times they bring, they just make everything better. People eat more avocados during the Big Game than any other day of the year, so we're certain this spot will resonate with the millions of football fans enjoying guacamole on gameday."
The new 30-second spot will air during the Big Game, which will broadcast live on Sunday, 12 February.
The ad supports AFM's current 360 marketing campaign which includes in-store shopper promotions, a new Avocado Glow home and kitchen accessories line for entertaining, and interactive digital activations.